do you know which are the best Mexican craft beers? Mexico is a country well known thanks to its artists, its delicious cuisine, its beautiful city and history as well as its beer, and this incredible nation has a good range of craft beers capable of delighting any type of palate.
Different styles, as well as a great diversity of flavors and aromas fill Mexican soil with freshness, and today there is a variety of craft beer that does not go unnoticed.
Over the years, a passion has been growing and many breweries have developed a passion full of flavor and freshness.
The 10 best Mexican craft beers you must try
Mexico has a great brewing tradition which it inherited with the conquest and today continues to maintain and grow, which has led it to accentuate within the preferences of the public.
Today in its artisanal elaboration it takes more boom and captures the attention of all those who are looking for a different flavor full of quality.
Mexican Craft Beer Jabalí Bock
A Lager style craft beer brewed by the Primus brewery, created to break with all known schemes. Dark color with reddish highlights, strong aroma of roasted malts and robust body that make it a delight.
The bitterness of the hops balances the toasted flavors of the malt allowing a slight sweetness that remains throughout its tasting, making it an excellent choice for lovers of dark and strong beers.
Its alcohol content of 6.3% makes it perfect to accompany grilled meat, pork in chili sauce or goat.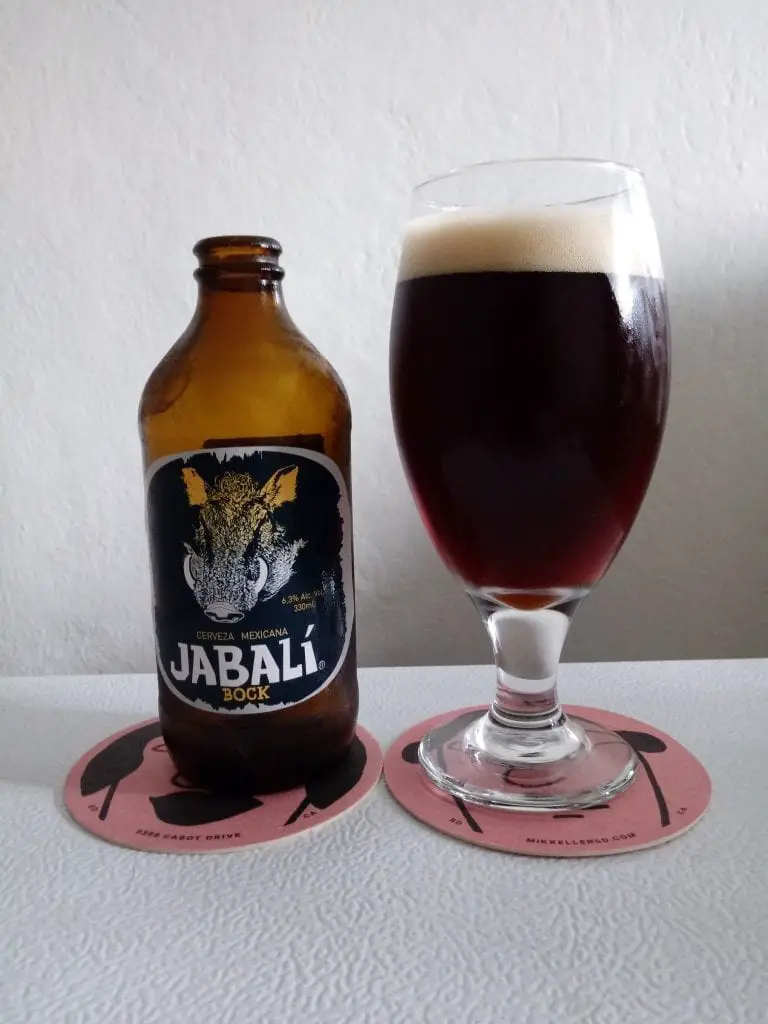 Mexican Craft Beer Minerva Stout
A beer brewed by Mexico's pioneer craft brewery, Minerva has 8 different styles that capture the attention of young and old who are looking for quality and good taste.
Its very pleasant Stout type craft beer has an alcoholic content of 6%. Its charming intense dark brown color accompanied by a medium-dense foam, give it great body and make it a safe bet, its aroma and flavor of cocoa, roasted malts and coffee give it the perfect touch to captivate the palate.

Mexican Craft Beer Colimita Lager
This Mexican craft beer brewed in the city of Colima, is a mild lager, which has an alcohol content of 4.2% that makes it fresh and delicate.
It stands out thanks to the fact that the water with which it is brewed comes from the Volcano. It is golden, bright and crystalline in color, accompanied by a fine white foam that gives it just the right touch.
This Mexican beer has a medium body, on the palate we can find a slight bitter note with floral flavors of hops that come into balance with the lingering taste of malt generating a delicious sensation full of freshness.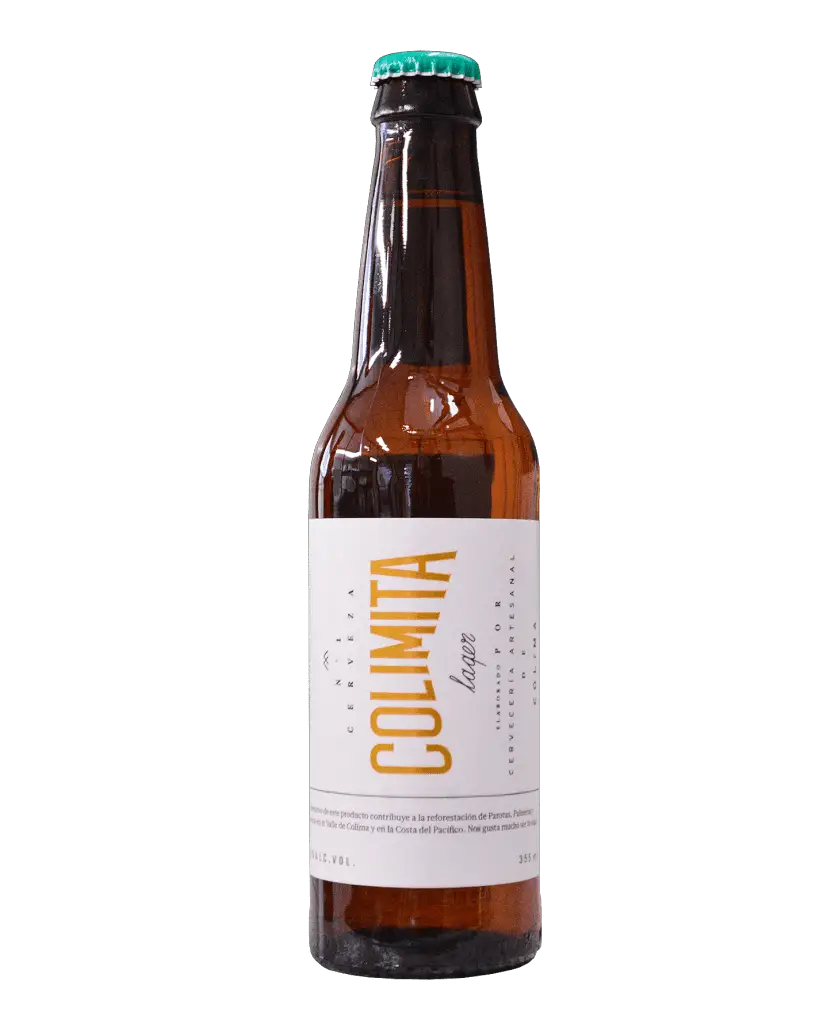 Mexican Craft Beer Allende India Pale Ale
This Mexican craft beer is brewed by the premier brewery of San Miguel de Allende, which has 5 types of beers that can captivate any type of palate.
Its India Pale ale has a nice amber color with orange touches, accompanied by a long lasting and creamy beige foam that makes it a delicious option.
Allende IPA has an alcohol content of 6.5%, which gives it body and firmness. It presents a range of surprising aromas such as pine forest, tropical fruits, citrus and a pleasant touch of well marked hops that make it delirious.
As for its flavor, the complex hop notes are balanced by a soft malt sweetness, honey and cookie that end in a long finish of gentle citric bitterness.
A true delight that will make your afternoons more pleasant and will become the perfect choice to accompany your Mexican style meals, well seasoned, roasted and full of strength.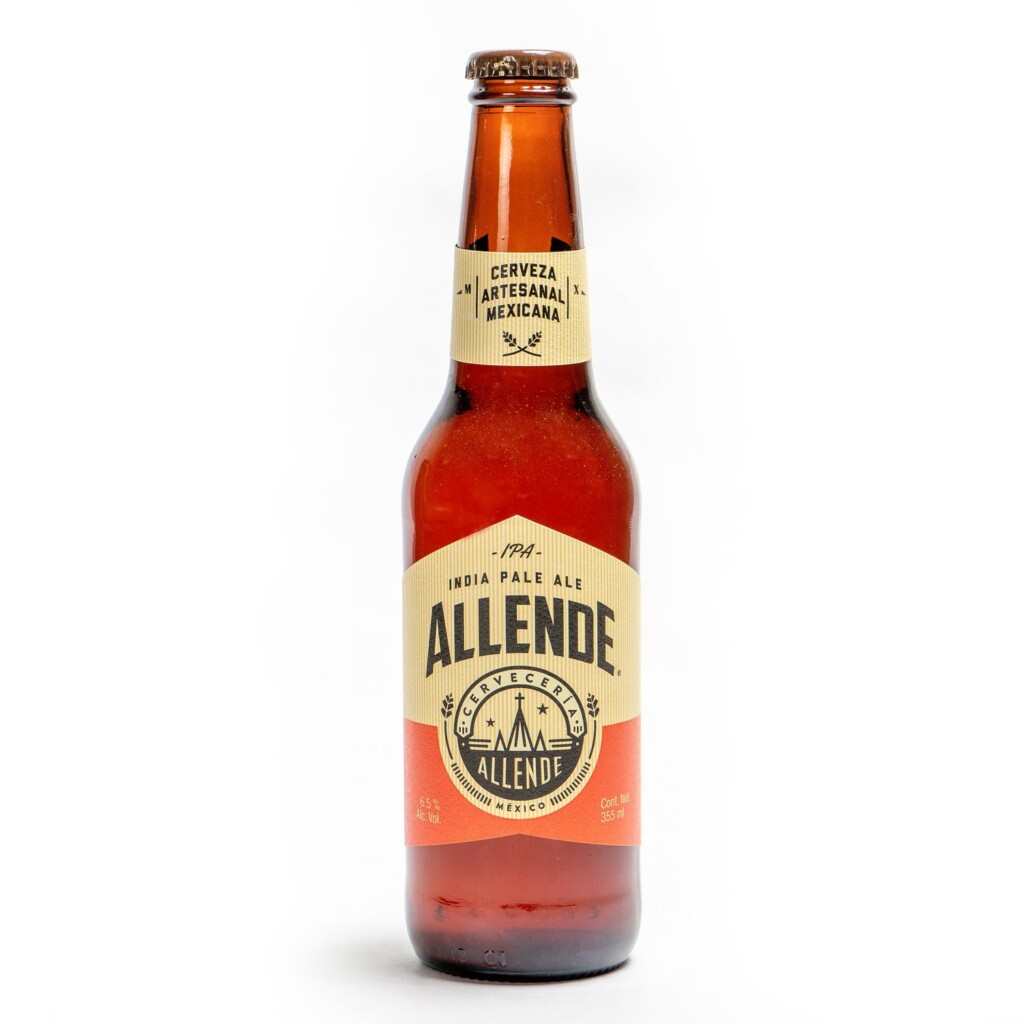 Mexican Craft Beer Catrina Red Ale
It is a Mexican craft beer brewed by the Hacienda brewery, which stands out thanks to its incredible reddish color, which is given by the caramel malt used in its production.
It has medium body, which makes it an easy to enjoy beer, its aroma and floral flavor with hints of soft hops that is not bitter but when tasting you can notice its sweet notes due to the yeast used, so if you are looking for a fresh, sweet and caramelized flavor, this is your ideal choice.

Mexican Craft Beer Tempus Dorada
This Mexican craft beer is brewed by Primus brewery, it is Ale style and thanks to its alcohol content of 4.3% is a smooth and fresh option to enjoy and refresh during hot days.
It presents a nice golden color accompanied by a fine and delicate foam, its delicious aromas of malt, bread, floral notes and honey make it a delight that seduces the palate and gives a delicate and fresh finish.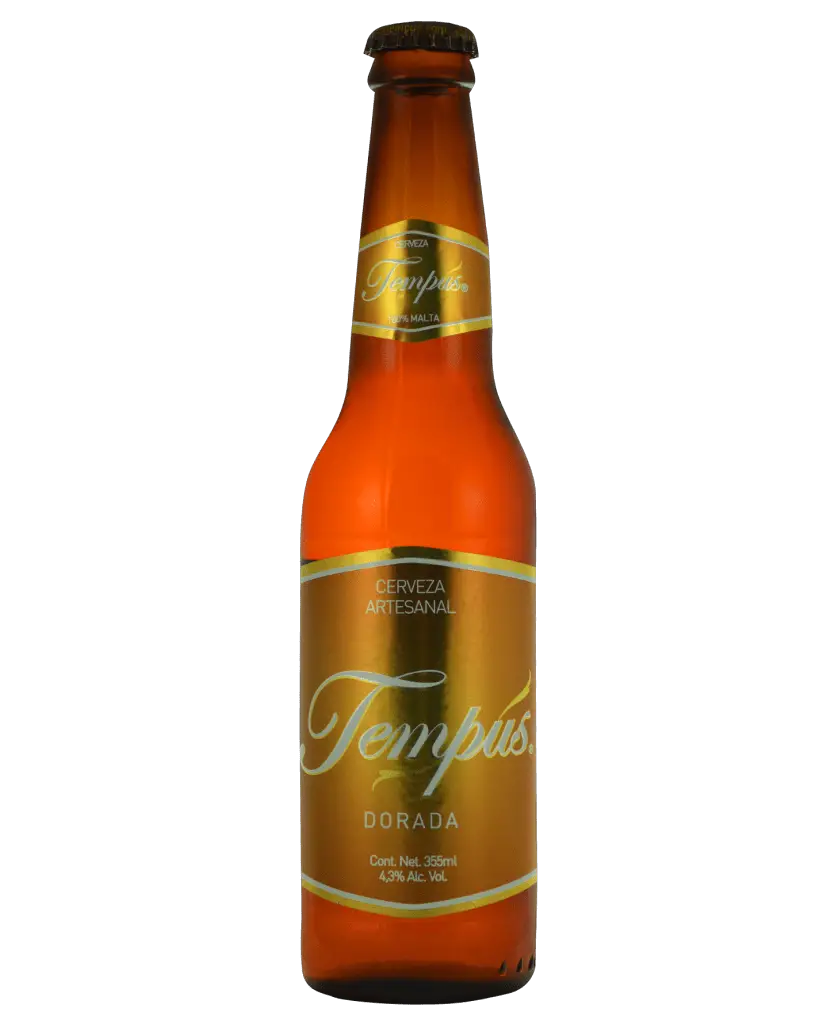 Mexican Craft Beer Los Cuentos Atotolin
It is a fresh and pleasant Mexican craft beer Lager style, its alcohol content of 4.5% makes it the perfect ally when enjoying a good pizza, salad and sushi.
It presents a nice light golden color which is accompanied by a fine and dense foam, its malty aroma thanks to the combination of 4 types used in its preparation gives it a special touch which is mixed with its citric flavor obtained thanks to the 3 types of hops used.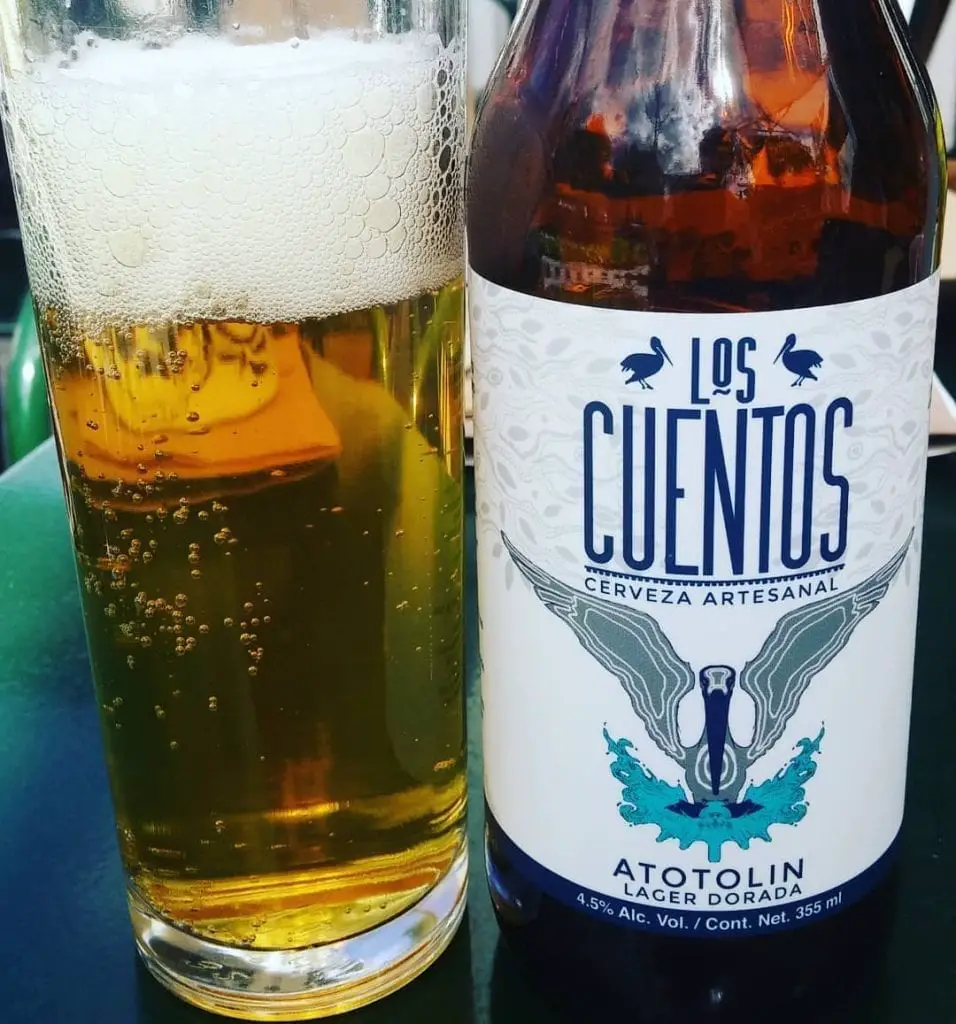 Mexican Craft Beer Saga
This is a unique Mexican craft beer full of mystery, its brewing is accompanied by water from the foothills of the Popocatepetl volcano that makes it special.
It is a clear ale style beer, coppery amber in color, full-bodied, with a fruity aroma accompanied by spicy notes that give it a citric touch at the time of tasting.
Its alcohol content of 6% is ideal to accompany seafood and intense dishes, so Saga will be a sure ticket to enjoyment.
Mexican Craft Beer Jack Stout
The best-selling Mexican craft beer in Mexico, it is an Imperial Stout style that stands out thanks to its powerful dark color.
It presents aromas of roasted malt and roasted barley, similar to coffee, its sparkling flavor is accompanied by notes typical of its style, with delicate bitterness and notes of coffee and black fruits that give it the perfect touch to enjoy.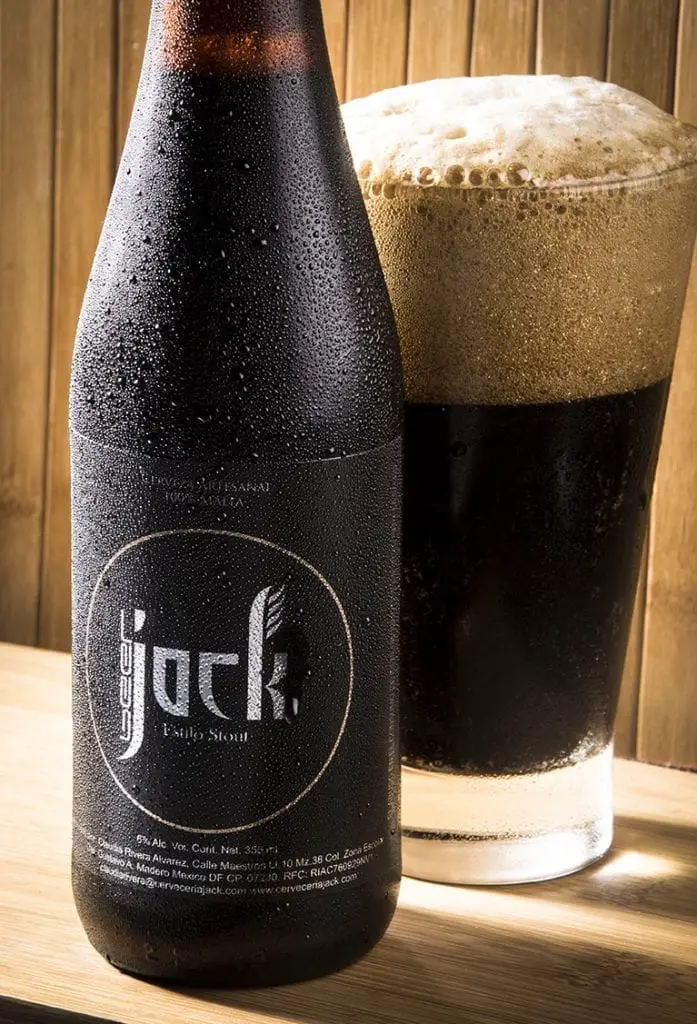 Mexican Craft Beer Chaneque Red Ale
It is an exquisite Mexican craft beer Irish Red Ale style, its light body and alcohol content of 8.4% make it a true experience for the palate.
It presents a nice reddish color accompanied by an interesting sandy foam, its floral aroma is followed by sweet notes that when tasted gives a caramel finish accompanied by Mexican spicy tints.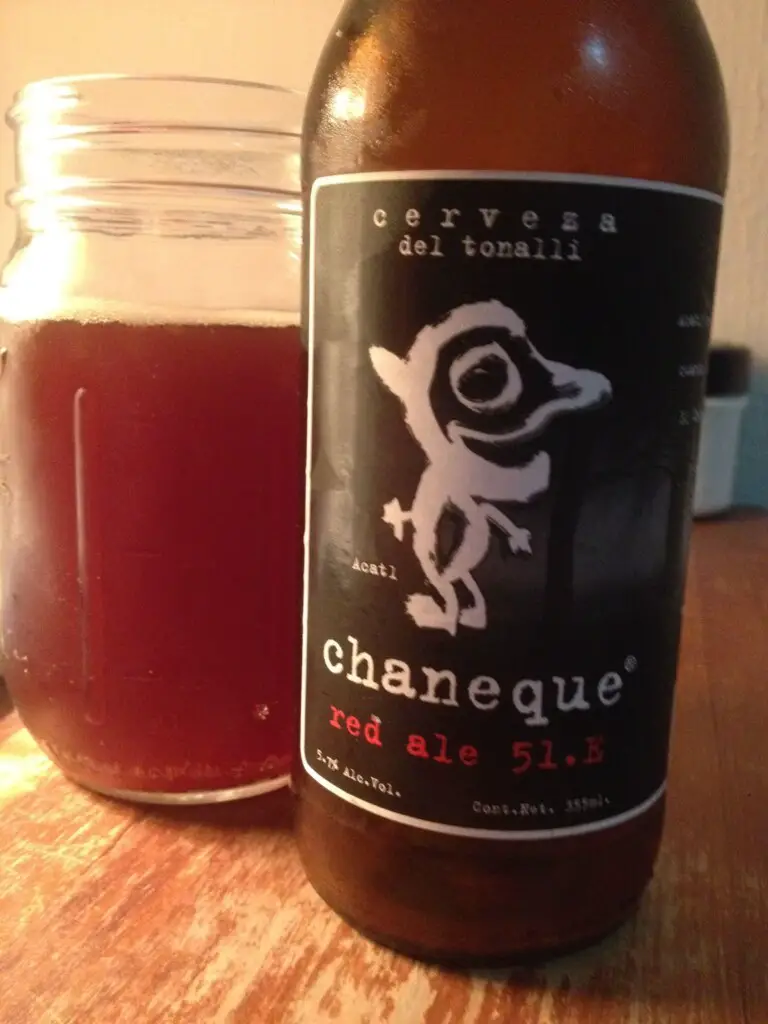 why choose Mexican Craft Beer?
Mexican craft beer presents a wide variety of flavors that capture the attention of locals and visitors looking for innovation in beer.
Black, white, roasted or red beers make this beverage a delight capable of delighting even the most sophisticated and demanding palate. Mexican craft beer allows you to:
Taste different flavors and styles of beer
Discover unique exotic flavors that you will not find in any other country.
Taste typical Mexican flavors that will leave you breathless
Find varieties of styles that define each person
Unique beers with exquisite flavors at prices affordable to everyone's pocket
Mexico has been recognized worldwide thanks to its excellent craft beer which enjoys an extraordinary quality that makes it distinctive and an excellent choice when it comes to refreshment.