do you know the Tia Maria? Jamaica is an island full of history, culture and also rich gastronomy, its liqueurs are part of this culinary richness capable of delighting more than one palate. Cane spirit is one of the main ingredients when it comes to making liqueurs in Jamaica, that is why its rums stand out, quality, flavor and aroma complement each other to envelop the atmosphere, and the Tia Maria cannot escape this delicious variety.
what is the Tia Maria?
Aunt Maria is a liqueur originating in Jamaica, made from sugarcane brandy and spices, it has an alcoholic content of 31%, and stands out thanks to its delicious aroma and exquisite flavor.
Origin of Tía María liqueur
Legend has it that the origin of Aunt Maria dates back to the 17th century, when a young Spanish aristocrat living in Jamaica was forced to escape from her estate as a result of a conflict caused by the British invasion.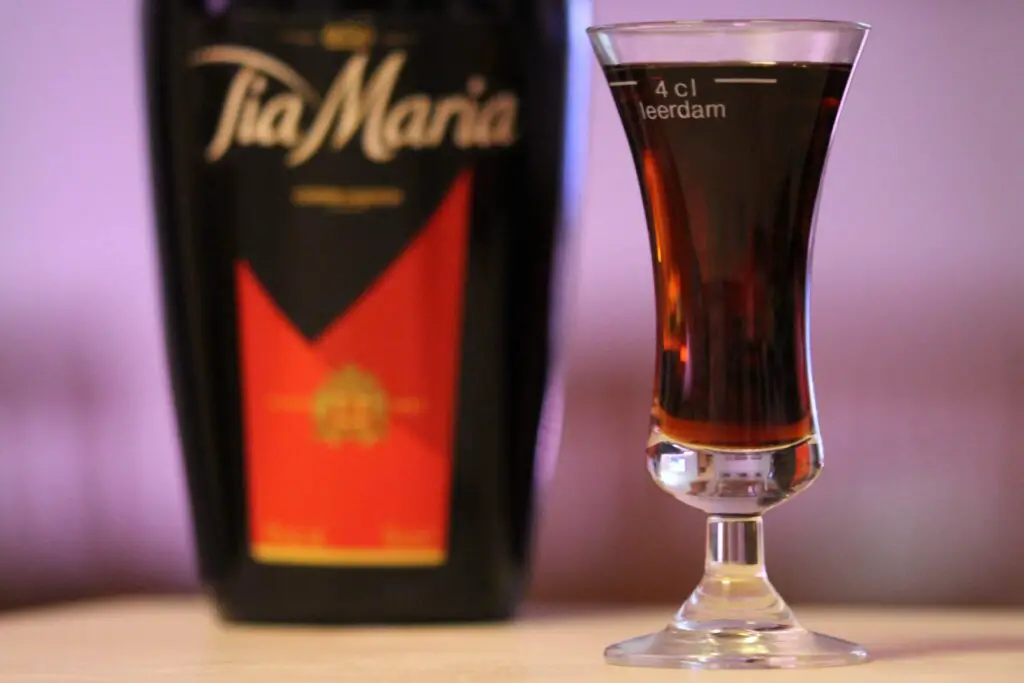 The young woman had been accompanied by a servant known as Aunt Maria, who brought with her a family jewelry box containing black pearls and the recipe for a liqueur. In honor of the services rendered, the young Spanish girl would have used the name of the servant to name the liqueur.
The drink is believed to have been first produced by Kenneth Leigh Evans in Jamaica during the 1950s, preserving the enveloping aromas of this delicious beverage that combines vanilla and coffee. Tia Maria was purchased in 2005 by liquor giant Pernod Ricard for distribution.
what is Tía María made of?
Tia Maria is a liqueur originating in Jamaica, and it is made from sugarcane brandy, roasted coffee beans, vanilla and sugar.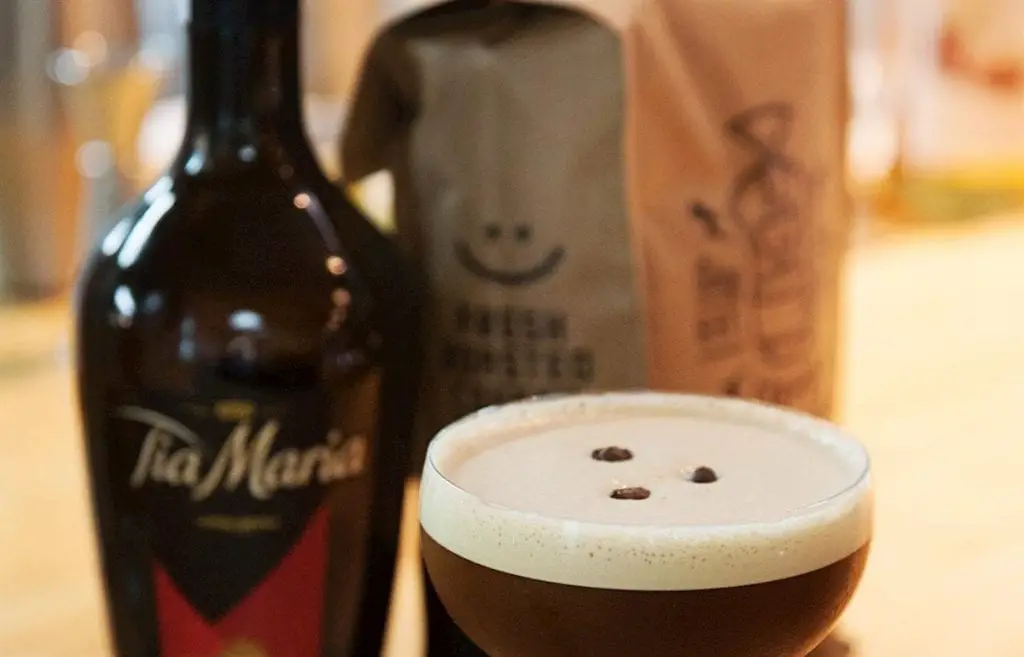 It stands out for its copper color with golden amber sparkles, its intense and pleasant aromas of Jamaican coffee, vanilla and caramel. When it is tasted, it can be appreciated as a kind liqueur with a silky texture, its notes of lightly roasted coffee, chocolate, caramel and a touch of vanilla make it balanced and round with a long finish.
How to make homemade Tía María step by step
Tia Maria is a spirit obtained from the maceration of naturally roasted Arabica coffee in neutral alcohol of agricultural origin, with a minimum maceration period of ten days. Its artisanal elaboration is regulated by the denomination of origin Traditional Spirits of the Province of Alicante. A homemade recipe is as follows: Ingredients what are the ingredients needed to make Tía María artesanal?
1 kg sugar
2 liters of water
2 tablespoons of instant coffee
4 tea bags
1 liter of rum
1 drop of vanilla extract
How to prepare follow these simple steps and enjoy!
Bring the water and sugar to a boil
When it boils, wait 5 minutes and remove from heat
Add the instant coffee, the tea bags and the vanilla
Stir for a few seconds
Let stand until cool
Once cooled, add the rum and bottle
Let stand for 4 days
How to drink Tía María correctly
Tía María is a compound liqueur that can be drunk neat, on the rocks or with other liqueurs to make delicious cocktails. Aía María is also ideal when it comes to accompanying ice creams, its flavor and aroma give it a perfect touch. It is also used in the preparation of desserts and to accompany coffee in all its presentations.
+4 Recipes for drinks with Tía María full of flavor
Tia Maria is a Jamaican liqueur made from rum, vanilla, coffee and sugar, which makes it a perfect base when preparing drinks or cocktails, so we bring you some recipes that you can't miss.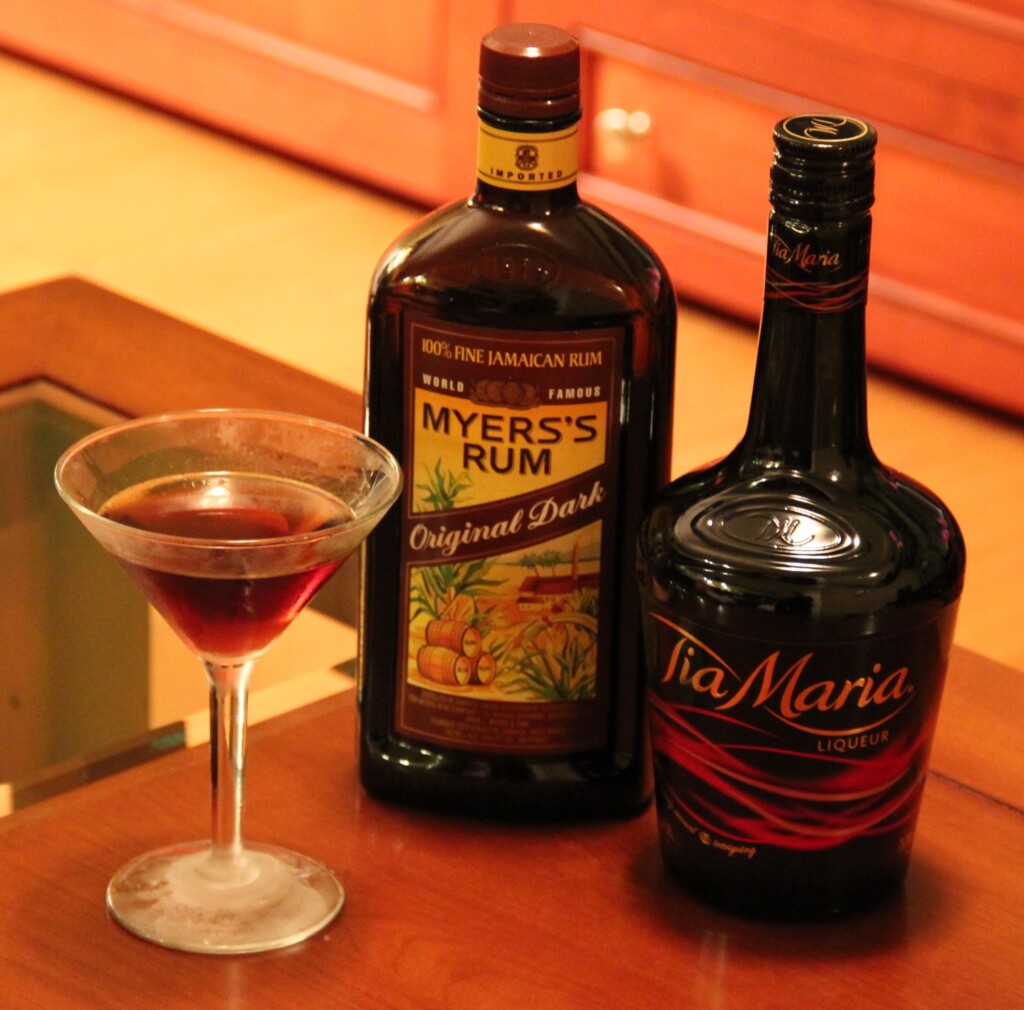 Dark Maria
Delicious drink with Aunt Maria and soda that will fill your palate with flavor, its freshness and aroma will not go unnoticed. Ingredients what ingredients are needed to prepare a Dark Maria?
1 part aunt maria
1 part aged rum
1 cola soda
1 stick of natural vanilla
Ice
How to prepare it is a very easy recipe to prepare!
In a tall, wide glass filled with ice
Add the aunt maria and the aged rum
Stir with the cinnamon stick and top up with the cola
Garnish with vanilla stick
The Extinguisher
It is a drink made with aunt maria, vodka and other liquors that will fill your palate with flavor, it is a combination that will leave everyone with their mouths open Ingredients what ingredients are used to prepare this drink?
1/2 ounce of aunt maria
1/2 ounce of vodka
1/2 ounce of gin
1/2 ounce of rum
1/4 ounce orange liqueur
Cranberry splash
Ice
Beer foam
How to prepare it dare to prepare a drink full of flavor!
Place the ice in a tall glass
Add the aunt maria, vodka, gin, rum and orange liqueur
Stir gently to integrate all the liqueurs
Add the cranberry splash
Add a little beer foam
Iced Cafe Reggae
For those who love original and out-of-the-ordinary drinks, here is a recipe that you can't miss, its combination will captivate your attention and palate. Ingredients what are the ingredients needed to prepare this drink?
1/2 part aunt maria
1/2 part dark crème de cacao
1/2 part golden rum
3 parts cold coffee
1 part cream
Ice
2 coffee beans
How to prepare enjoy a unique and exceptional drink that will fascinate you!
Place the ice in the glass of a blender
Add the aunt maria, the dark cocoa cream, the golden rum, the cold coffee and the cream
Blend for a few seconds to integrate all the ingredients and obtain a homogeneous mixture
Serve in a tall glass
Garnish with a few coffee beans
Babilonia
Delicious drink that will brighten up your evenings, its flavor, aroma and texture will make it one of your favorite drinks. Ingredients what ingredients are needed to prepare a Babilonia?
30 cc of aunt maria
30 cc of vodka
15 cc of amaretto
30 cc milk cream
Grated chocolate
Ice
How to prepare follow each of the steps and enjoy!
Place the ice in a cocktail shaker
Add the aunt maria, vodka, amaretto and milk cream
Shake well for a few seconds
Strain and serve in a cocktail style glass
Garnish with grated chocolate