do you like ratafia and want to know more about it? Although some people are unaware of the existence of this liqueur, many are those who opt for it when it comes to brighten up their palate. Ratafia is a liqueur that identifies the Catalan culture, and not only can we find it in this beautiful city, it is also part of the different regions of the Mediterranean, especially Spain, France and Italy.
what is Ratafia?
Ratafia is a sweet liqueur made from the maceration of different fruits, herbs and spices which are mixed in alcohol, which is usually caramel-colored and has a very sweet flavor. Its appearance varies according to the place where it is made.
Origin of Ratafia
Historically, everything seems to indicate that ratafia originated in Italy and spread to Spain and France. An ancient recipe dating back to 1842 was found in the city of Catalonia, which was used by monasteries to cure illnesses thanks to its natural qualities.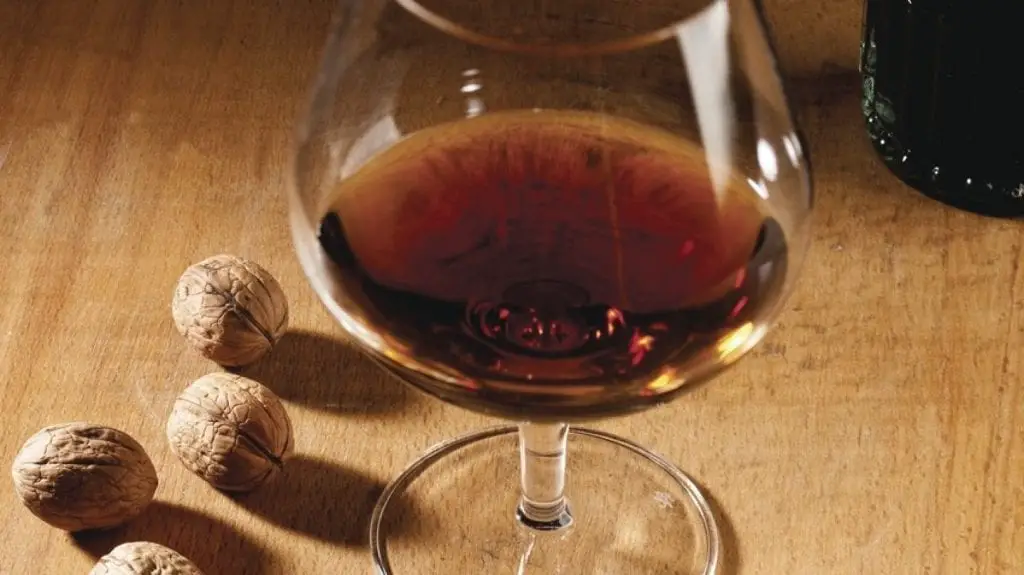 This liqueur was generally made by women in the houses of pages, who were in charge of collecting the medicinal plants for its preparation, and it was mainly used to soothe menstrual pains. Each recipe was unique, so each family jealously guarded its own ratafia and it was passed from generation to generation in order to maintain the tradition.
Since 1989 the Catalan ratafia has had its own Geographical Denomination, and its name, according to some historical sources, comes from the Latin expression rata fiat, meaning so be it, which was used to ratify a verbal agreement.
Around the ratafia there are fairs to taste and know this drink, the Fair of Besalú that is celebrated during the Purísima Bridge in December, the Fair of the Ratafia that is made since 1981 in Santa Coloma de Farnés and the festival of the ratafia of Centellas are some of the most famous.
In Aragon, areas such as Zaragoza and Teruel also prepare this traditional alcoholic beverage, while in Italy the names ratafià in Piedmont, ratafia and rataffia in Abruzzo are legally protected as Prodotti Agroalimentari Tradizionali Italiani. France is not far behind and ratafia appellations are also recognized in different regions, the best known being those of Burgundy and Champagne.
what is Ratafia made of?
Ratafia liqueur is made from the maceration of different fruits such as green walnut, lemon peel, morello cherries, red carnation, herbs such as mint and spices such as cloves, nutmeg, cinnamon and blackberry branch, which are mixed in a neutral alcohol.
How to make Homemade Ratafia step by step
Ratafia recipes vary according to the locality where it is made, however they coincide in one aspect, the use of fruits, herbs, spices and neutral alcohol. We will give you a recipe that you can put into practice.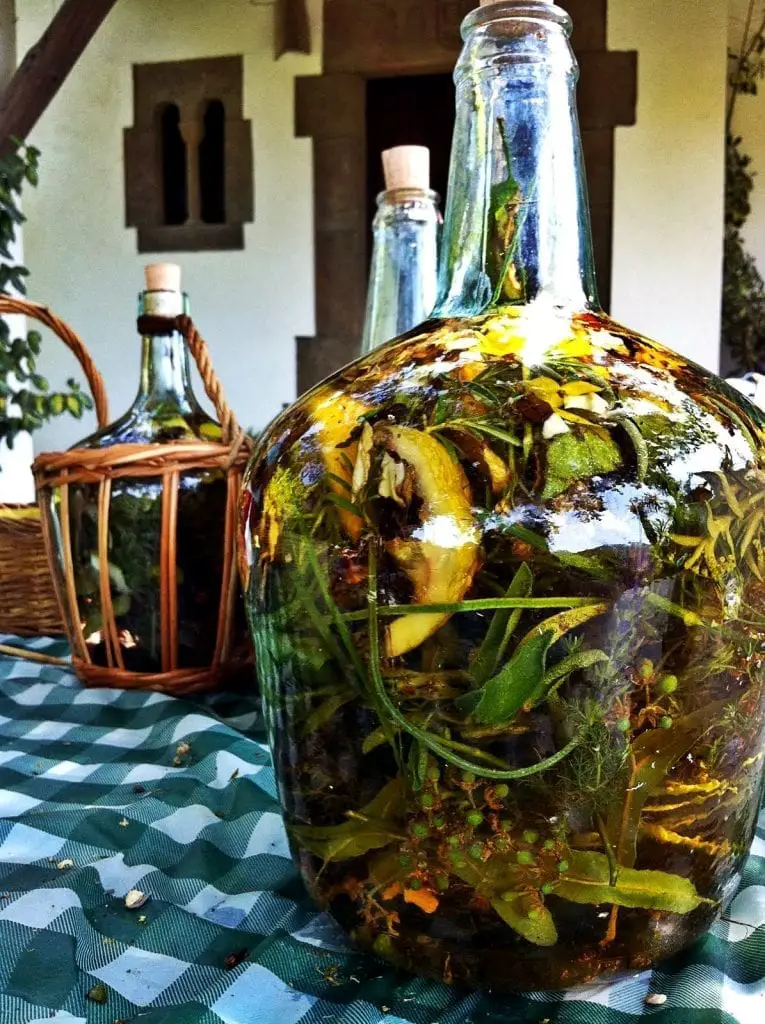 Ingredients what ingredients are needed to prepare a handmade ratafia?
6 liters of aniseed
200 gr white sugar
4 walnuts
8 gr cinnamon stick
6 cloves of spice
8 gr cumin grains
8 grams of wild fennel
The peel of half a lemon
9 tender walnuts
How to prepare it is a very easy recipe to prepare!
Place all the ingredients in a carafe
Add the 6 liters of aniseed and seal well
Allow to macerate for 21 days in the sun and to serenade
Stir the broth daily during the 21 days of maceration so that the ingredients are well mixed
Once the time has elapsed, you must strain the contents into bottles and seal well
Let it rest for at least half a year
How to drink Ratafía correctly
Ratafia is a drink with an alcohol content of 27°, which makes it a slightly dense, amber-colored, sweet and fine liqueur that is usually drunk with meals, desserts or as an aperitif.
Disgestive: It is traditionally used as a digestive during meals at room temperature.
Aperitif: It is usually drunk very cold as an aperitif since its sweetness is very well received by the palate.
Nuts: It is very common to drink it with nuts thanks to its flavor coming from the mixture of very well selected ingredients.
Desserts: It is an excellent companion when accompanying desserts of any kind, cookies Cookies are very well accompanied thanks to its sweetness and elegant flavor.
Cooking: It is a good ally when it comes to preparing meals, and it is sweet, savory dishes, in the form of jellies, reductions, sauces or soups are enhanced using a little ratafia.