do you want to know the Ouzo? Greece produces a unique and special liqueur that usually drives both locals and tourists crazy and once they try it, they cannot stop drinking more and more. It is the Ouzo, a Greek delicacy that you must try. Ouzo is a traditional liqueur in Greece that gets all the attention thanks to its sweetness and fascinating flavor, and its fame and preference is so great that it has a Museum in the Island of Lesbos, join us to learn more about this Hellenic drink.
what is Ouzo?
Ouzo is an aniseed-flavored spirit of Greek origin with a strong sweet flavor and licorice scent, characterized by its colorless and transparent appearance. It has an alcoholic content between 37% and 50%, which makes it a strong liqueur.
Origin of Ouzo liqueur
The origin of ouzo is somewhat unclear; some experts indicate that it was created at the beginning of the 19th century in Tyrnavos, a Greek town located in the northeast of the country. While others assure that it was invented on the island of Lesbos, where most of its production is concentrated today.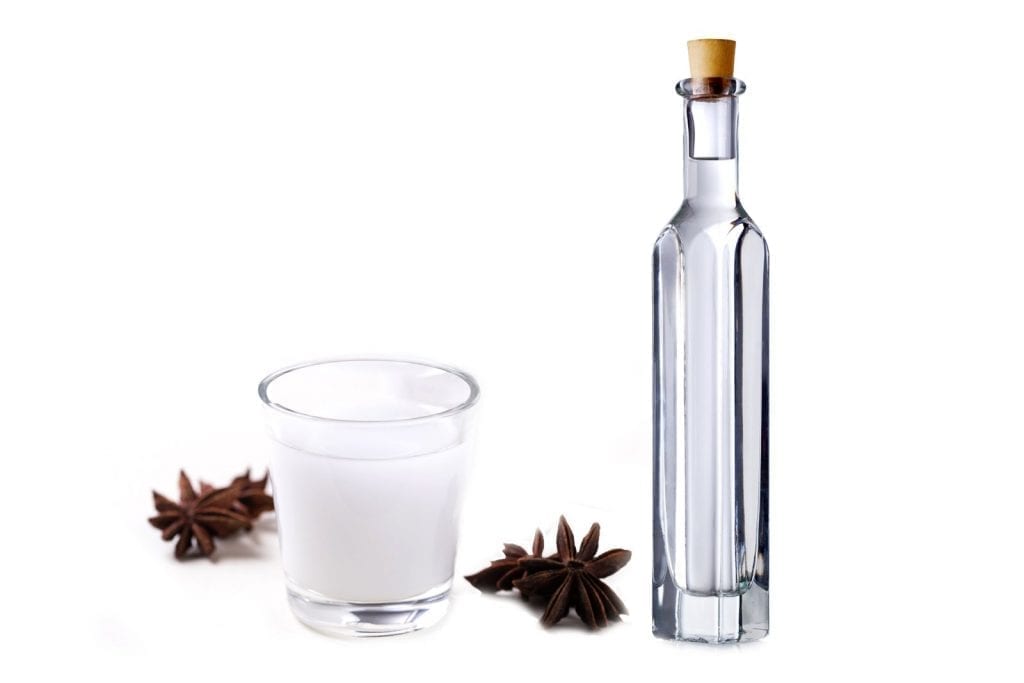 There are even those who think that ouzo is related to tsipouro, an olive pomace brandy from Greece. Both are said to have been created by the monks of the monastery of Holy Mount Athos during the 14th century, and since both feature aniseed, it is presumed to be derived from tsipouro.
what is Ouzo made from?
Ouzo is made from ripe grapes, aniseed, alcohol and sugar, with a content equal to or less than 50 grams per liter, its flavor is sweet and its aroma has notes of licorice. Each manufacturer keeps secrets about its preparation, so each presentation has a different flavor from the other.
How Ouzo is made
Ouzo is a drink that is only made in Greece and the island of Cyprus, since 2006 it is considered an exclusively Greek drink, as well as tsipouro and tsikoudia, also Greek spirits.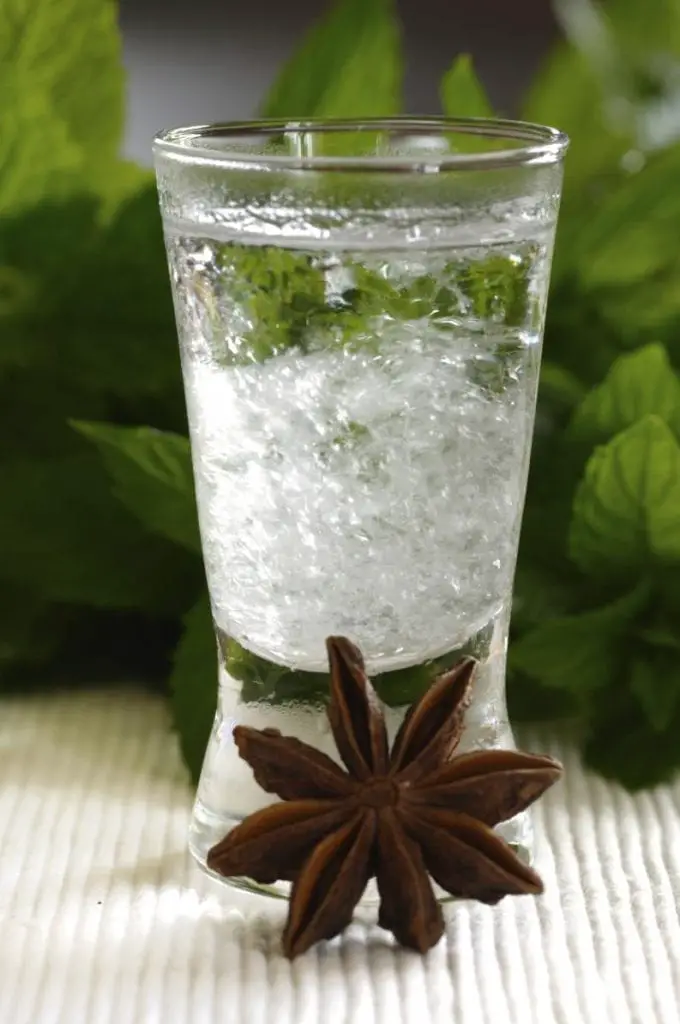 This liqueur is obtained by mixing alcohols flavored by distillation or maceration with anise seeds and possibly fennel seeds, resin from a mastic tree indigenous to the island of Chios and other seeds, plants or aromatic fruits such as coriander, cinnamon, cloves, among others.
Its distillation process is carried out in traditional discontinuous copper stills with a capacity equal to or less than 1000 liters and in order to be considered ouzo, the alcohol flavored by distillation must represent at least 20% of the alcoholic strength. One of the most important parts in the production of Ouzo is the selection of the aniseed and the harvesting of the plant is done in a very traditional way, by hand and with special care.
How to drink Ouzo correctly
Ouzo is a very common drink in Greece, it is usually drunk cold, with ice and there are those who also tend to reduce it with a little water, an action that generates a whitish color.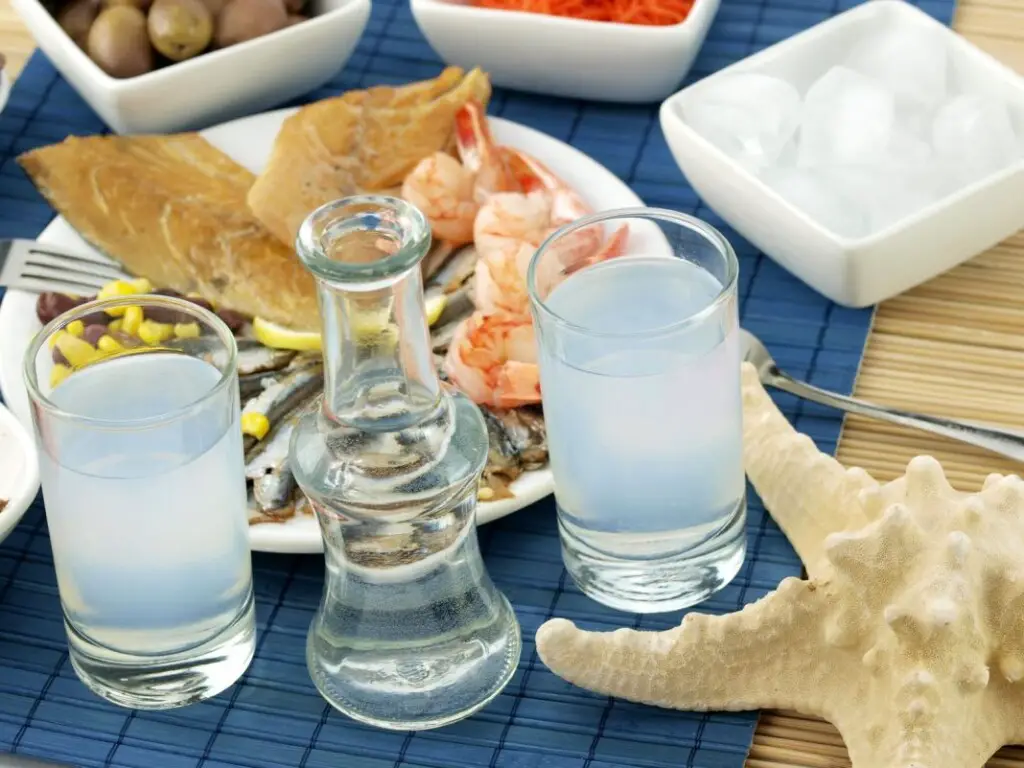 For some people, it is very common to drink this traditional liqueur as an aperitif, although it is also common for people to drink it at the end of a meal. Both for the Greeks and for those who are part of the Mediterranean, anise represents a very important food, hence the importance given by the Hellenic people to this kind of flavors. And of course you can not miss an ouzo to accompany the traditional Greek mezedes that are so popular.
+4 Drinks with Ouzo to discover the secrets of Greece
Ouzo is an aniseed-flavored liqueur that is part of the Greek culture, but it can be consumed not only on its own, with ice or water. It also serves as an ingredient in the preparation of delicious drinks, we have selected some recipes that will captivate you.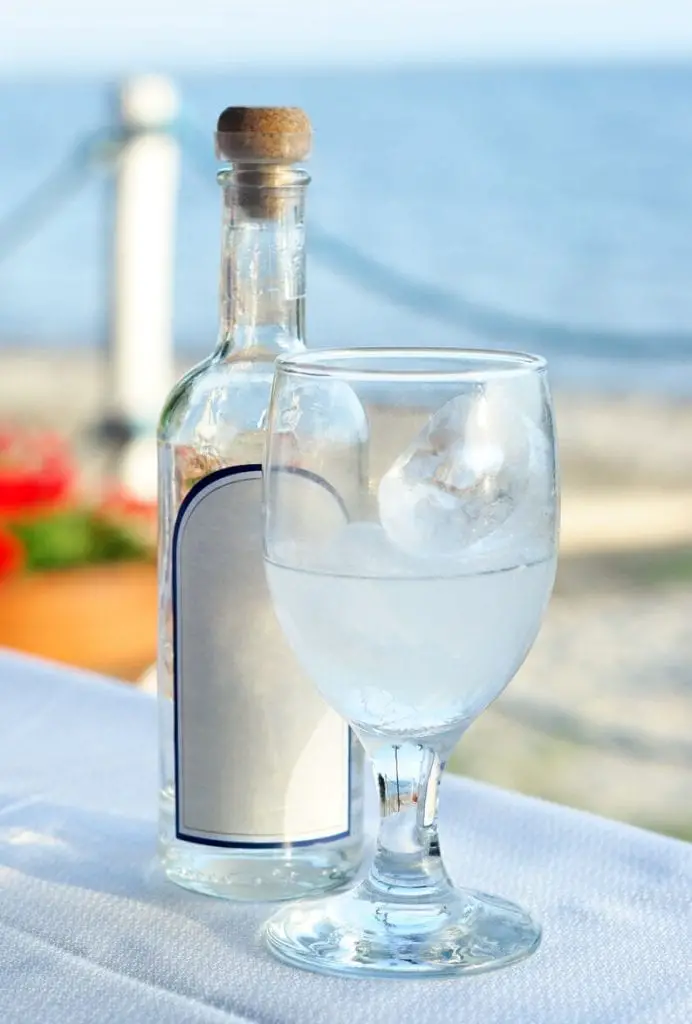 Long Drink
A delicious combination of ingredients that will enhance the flavors, its freshness will captivate you and make it one of your favorite drinks. Ingredients what are the ingredients in this drink?
2 parts ouzo
1 part vodka
1 teaspoon sugar
2/3 parts soda
Orange juice
1 orange slice
Ice
How to prepare it it is a very easy recipe to prepare! Dare
Place the ice in a tall glass
Add ouzo, vodka, sugar and club soda
Stir gently
Add the orange juice
Garnish with a slice of orange
Ouzo Ouzotini
Refreshing drink that will fill your palate with flavor, a unique and special recipe that will undoubtedly leave everyone breathless. Ingredients what ingredients are used to prepare an Ouzo Ouzotini?
1 part ouzo
1/2 part vodka
1 part pineapple juice
1 teaspoon of lemon
1 teaspoon sugar
Ice
How to prepare it follow each of the steps and enjoy!
Place the ice, ouzo, vodka, pineapple juice, lemon juice and sugar in a cocktail shaker
Shake vigorously for a few seconds
Strain and serve in a martini glass
Sexy Greek
A fascinating combination ideal for those who love the aniseed flavor and the freshness of the orange, a drink that invites you to keep drinking. Ingredients what ingredients are in a Sexy Greek?
1 1/2 parts ouzo
Fresh orange juice
Ice
1 orange slice
How to prepare delicious flavor that will captivate your attention!
Place the ice in a tall glass
Add the ouzo and top up with the orange juice
Garnish with the orange slice
Raspberry Ouzo Slush
a fascinating drink, its flavor and combination get the perfect point to sweeten your palate. Ingredients what are the ingredients needed to prepare this drink?
1 cup frozen raspberries
3 peaches cut into small pieces
2 tablespoons ouzo
3/4 cups lemonade
2 mint leaves
Ice
How to prepare dare to prepare a different drink full of flavor!
Place the ice together with the raspberries, peaches and lemonade in the glass of a blender
Blend for a few seconds to integrate all the ingredients and obtain a homogeneous mixture
Serve in a glass
Add the ouzo
Garnish with two mint leaves