have you tried a Cabernet Red Wine? Prices and best brands. Pairing and characteristics. Red Cabernet wine is one of the best known wines for lovers of good wine, its flavor, aroma and quality make it an ideal choice when it comes to enjoy.
Its fruity, herbal and floral aroma make it a delight capable of seducing the most demanding and exquisite palates, thanks to its perfect harmony.
what is Cabernet Red Wine?
Cabernet red wine is a wine with an intense red color full of fruity, floral and herbal aromas that become more complex through aging.
Origin and History of Red Cabernet Wine
Its origin is not very well defined, some historians and researchers indicate that the main vine with which it is made comes from Bordeaux, and was the main ingredient of red wine centuries ago.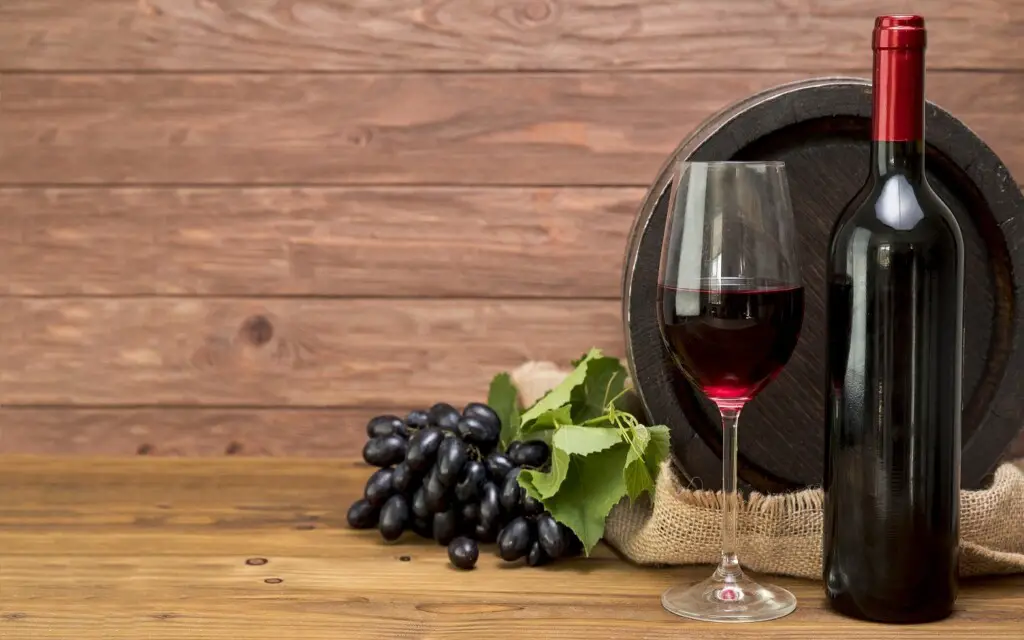 Some writings indicate that in the 17th century Cabernet was known to be a descendant of the Bituric vine and was called Bidure.
Nowadays, however, researchers have deciphered that Cabernet comes from the crossbreeding of Cabernet Franc and Sauvognon Blanc vines.
It is currently one of the best known grape varieties worldwide thanks to its organoleptic characteristics that result in excellent red wines full of aromas and pleasant flavor.
Characteristics of Cabernet Red Wine
Cabernet red wine has a very interesting tannic structure and a stable color when it reaches full maturity.
When young they are fruity
It is a wine with a jammy taste
Intense color
Dense tannins
It has lively acidity
It is a wine suitable for aging
Color, flavor and aroma of red Cabernet wine
Cabernet red wine is a very pleasant wine thanks to its fine texture.
Appearance: Intense dark red color, ruby with violet notes that evolve to brick color with the passage of time
Nose: Pleasant fruity aroma in which redcurrant, cherries, plums and red fruits stand out. When aged in oak barrels, the tobacco and chocolate aromas characteristic of this aging process appear.
Palate: It presents flavors of pine, cedar, graphite, dark chocolate and black olives. Over time it can undergo transformations that make it worthy of deep, velvety aroma, very good palate and structure. Young wines are rough and hard, so oak aging or bottle aging is recommended to refine their structure
Alcohol Content of Red Cabernet Wine
Cabernet red wine is a well-structured wine with fruity aromas and flavors that make it very special. Its alcohol content is 14.5%.
Types of Cabernet Red Wine
Cabernet is a wine that can be aged for excellence, its aging in oak barrels gives it greater complexity and accentuates its qualities.
Young
This wine is aged for a few months before bottling, resulting in a rough and astringent mouthfeel.
Crianza
Its ageing in oak barrels gives it more fullness, enhancing the natural qualities of its vines.
Cabernet Red Wine Pairing
Cabernet red wine is ideal for pairing and accompanying full-bodied, tasty and fatty dishes.
Red meats: Roasted or grilled, it enhances the flavors and delights the palate
Game meats: A special combination that will fascinate you
Stews: They combine creating a balance of flavors
Stews: A delight that outlines the flavors
Pastas: Especially those with strong and spicy sauces
Rice dishes: Any dish made with rice is a delight if accompanied with a glass of Cabernet Sauvignon Blanc ink
Cured meats: A well-balanced sensation
Cheeses: Especially with fatty cheeses such as cambembert, as well as with strong and mature cheeses.
how is Cabernet red wine made?
Cabernet red wine is made from Cabernet Sauvignon vines, and can be accompanied by other vines such as Cabernet Franc, Malbec, Petit Verdot, Merlot, Shiraz or Tempranillo.
Its maceration process is carried out according to the producer's interest, if a long process is carried out, very tannic and tasty wines are obtained that require years of aging, its fermentation process is carried out in stainless steel at a controlled temperature of 30°C (86°F). Aging is carried out in oak barrels.
Characteristics of the grapes from which it is made
The vines used to make Cabernet Sauvignon are red vines full of organoleptic qualities that fill this delicious wine with flavor and aroma.
Cabernet Sauvignon grape
The best known grape variety used to make delicious red wines full of great qualities.
Very small cluster
Small berries with slightly colored flesh
Very vigorous and upright vines
Late budding withstands spring cold weather well
Requires long pruning and guyot pruning for adequate production
Cabernet Franc grape
It is a variety widely used together with Cabernet Sauvignon for the elaboration of Bordeaux wines
Medium sized clusters
Small berries with thick skin
Very susceptible to excoriosis and wood fungus complex
Adapts well to all types of soils, likes clay-limestone soils
Very light, aromatic and pleasant young wine base
Malbec Grape
It is an ideal grape for the production of young wines.
Small to medium-sized clusters
Large, rounded berries
Early budding vines
Sensitive to powdery mildew, excoriose, other wood diseases and black-rot
Requires good supports for its formation
Merlot Grape
It is the most widespread grape variety in the world together with Cabernet Sauvignon.
Medium to small cluster size
Small berries with unpigmented flesh
Early budding and mid-season ripening strains that can alter with zones and different environmental temperatures
Variety not very sensitive to wood diseases
Petit Verdot grape
Its vines produce a very powerful full-bodied wine with plenty of color
Small cluster size
Small berries with dark violet epidermis
Quite rustic variety, with good adaptability to all types of soils and to drought
Not very sensitive to mildew, powdery mildew and fairly resistant to gray rot
Very colored musts, with high sugar content and quite tannic
Cabernet Red Wine Temperature
The Cabernet red wine is a pleasant wine with well-defined aromas and fruity flavors of great magnitude.
It is recommended to be served at a temperature between 16°C and 18°C for young wines, and between 18°C and 20°C for an aged wine, temperatures at which it will show all its splendor.
Price and best brands of Cabernet Red Wine
The Cabernet red wine is a fairly well-known broth that has captivated the most demanding palates thanks to its display of aromas, its price usually ranges from €5 to €500.
Travesura Cabernet 2017
An intense cherry red color, which stands out thanks to its aromatic notes of herbs, flowers and spices that give it good body thanks to its tannins €5.90.
Coppola Diamond Red Blend 2015
This is a deep purple red wine, with a pleasant red fruit aroma, which gives it a great structure with a long finish 19,50 €.
Echo de Lynch Bages 2011
A deep and clean red wine, with aromas reminiscent of blackberries and currants, with smoky touches, which give it a pleasant mouthfeel with a dry finish 45,90 € 45,90.
Safreddi 2015
A deep red colored red full of red fruit aromas dominated by red currant that evolves into spicy, fresh and balsamic notes, its palate is fresh, intense and quite balsamic 77,90 €.
Château Léoville Poyferré 2009
A deep red wine, dark and bright, with ripe fruit and cedar aromas that make it fine and complex with a persistent finish 340 €.