have you ever tasted a hard liquor? Do you want to know which are the hardest liquors in the world? There are some hard liquors in the world that are very important due to their high alcoholic content and they have even been released only in limited editions.
Hard liquors earn this appellation due to their alcohol content and, although many of them no longer exist, many others are still available and surprise lovers of alcoholic beverages due to their characteristics.
+11 Hard liquors that will surprise you (with higher alcohol content)
There are some alcoholic beverages that exceed 60% alcohol content and are therefore considered the hard liquors of the world, and as such they deserve to be treated with care since their ingestion can cause serious damage. Join us to discover which are the strongest hard liquors you can find in the world.
Spirytus Vodka
This is one of the strongest liquors in the world, originally from Poland, it has an alcoholic content of 96%, which makes it a very careful drink. It is used for medicinal purposes and it is usually very difficult to get it.
Spirytus vodka is usually used as a base for the elaboration of other liquors, although there are those who prefer to drink it alone, and there are brave people who seek to break stereotypes, but it is not advisable to drink it alone as it may even cause death.
Everclear 190
This is a strong liquor of American origin with a 95% alcoholic content and which has been banned for many years in the United States, although it can be found in some places in Canada.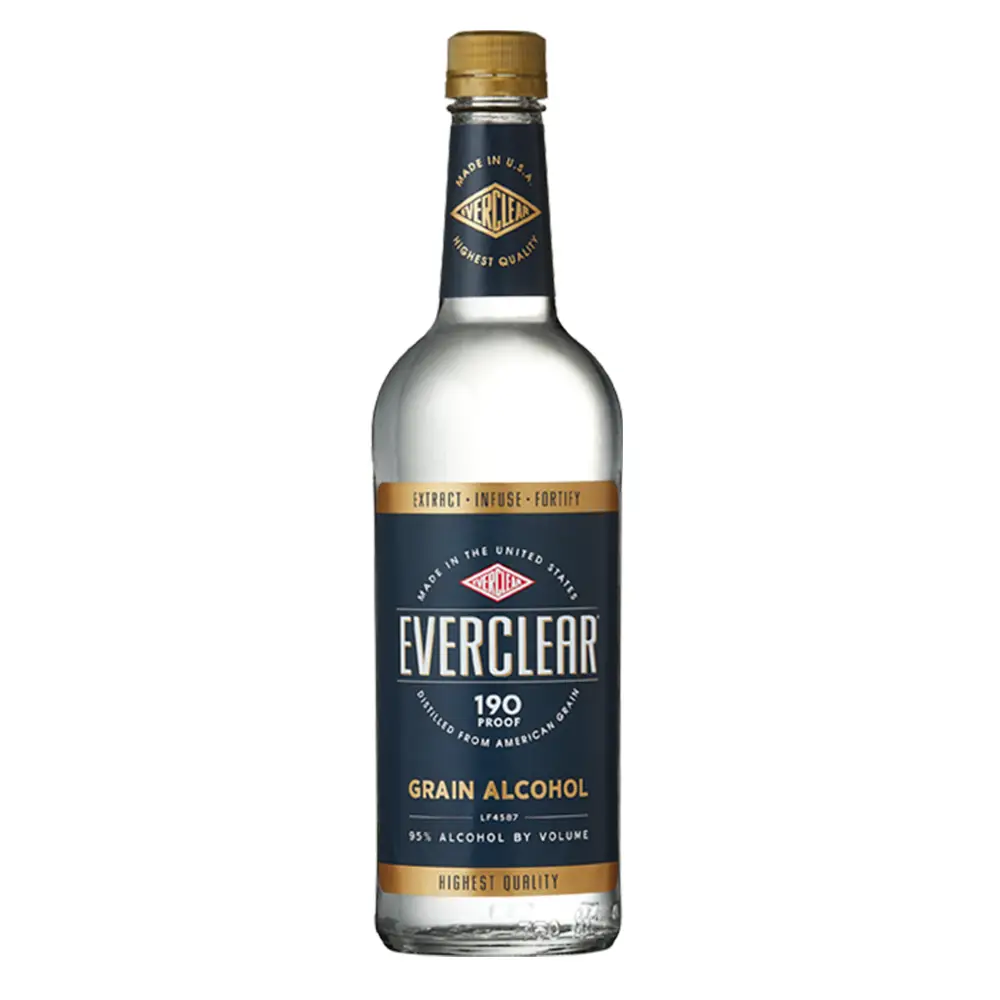 It is a liqueur used only to prepare cocktails, to flambé dishes or even as an antiseptic due to its high alcohol content, so it is a very careful drink.
Cocoroco
Cocoroco is a liqueur distilled from sugar cane which is produced in an artisanal way and is of Bolivian origin. This dangerous drink has an alcoholic graduation which may vary from 93% to 96%, which may be toxic for many people.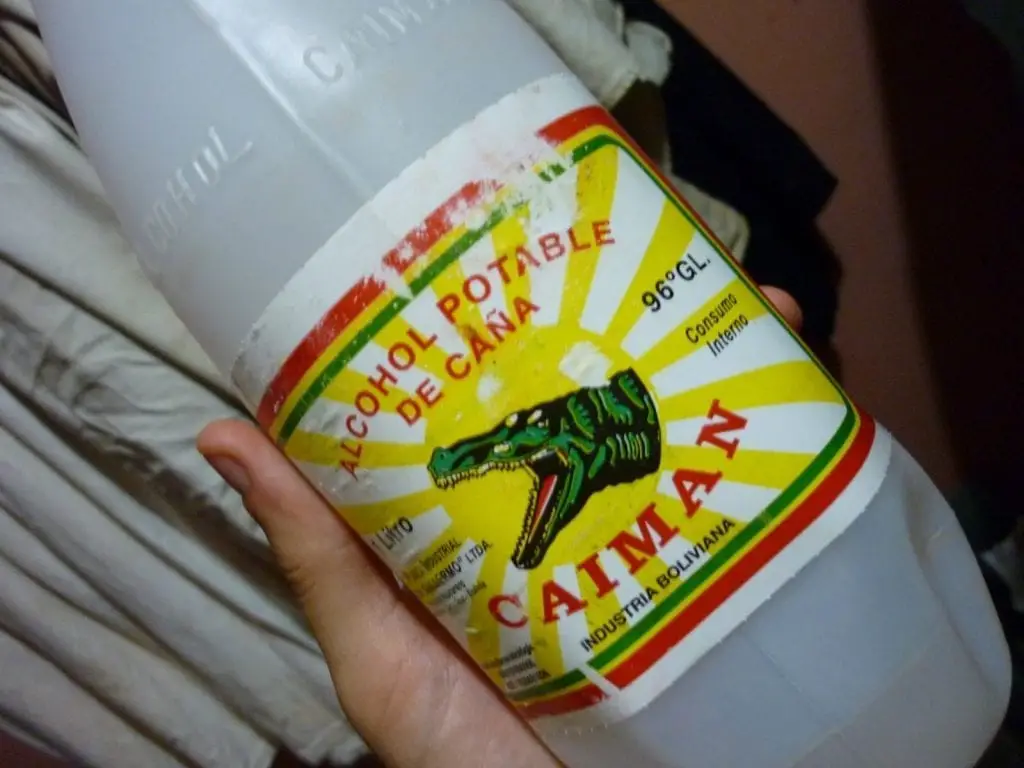 Cocoroco, also known as caiman, is not an easy liquor to obtain and it is usually available in canned jars, and many people will not want to try a shot of this liquor as soon as they taste it.
Poitin
This is a traditional Irish distillate that reaches 92.5% alcohol content and is made from malt, potato and sugar and then distilled in small stills.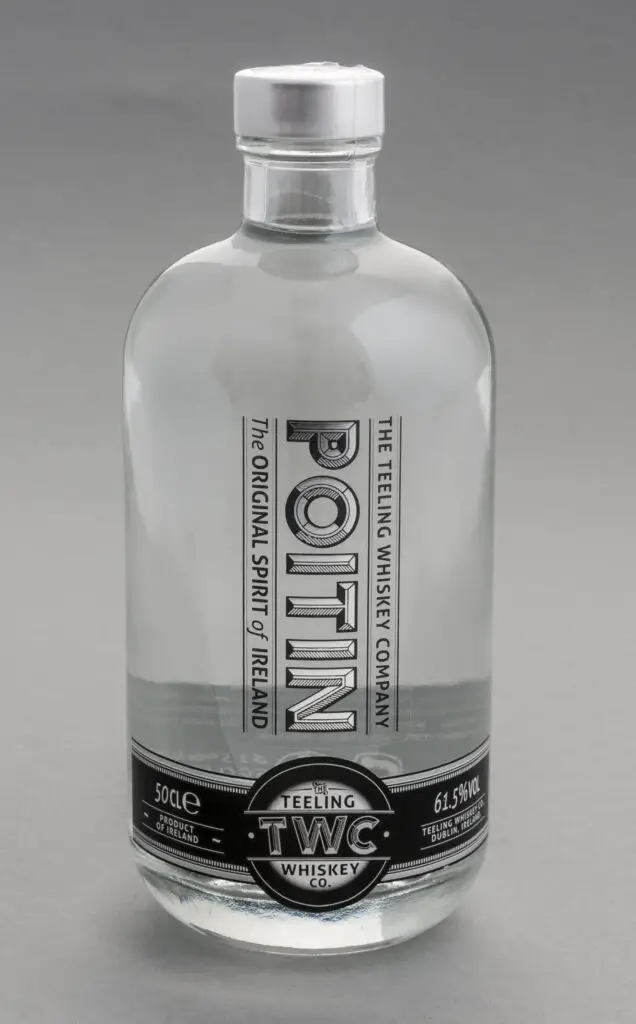 Since 1661 its distillation is prohibited and only two distilleries have permission to manufacture it in Ireland. Poitin is considered by experts as one of the most potent spirits in the world.
Balkan 176
It is the strongest vodka in the world, and as a curious fact to keep in mind, it comes in a bottle with 13 different health warnings, including one in Braille, thanks to its alcohol content, which is 88%.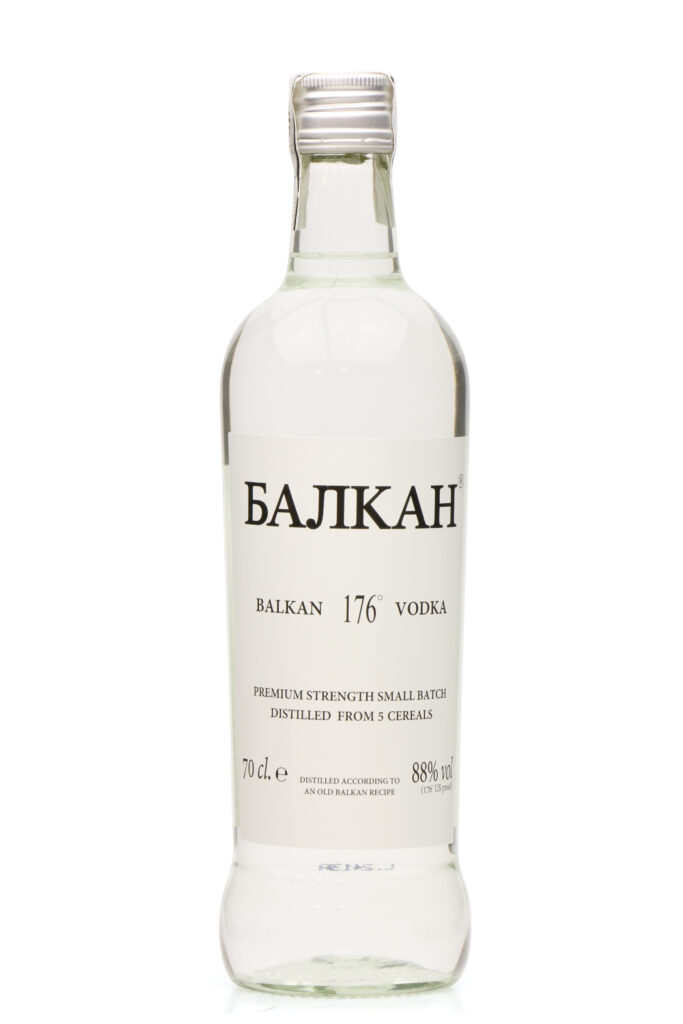 Balkan 176 is produced in Serbia, uses triple distillation for its production and it is not recommended to drink neat on its own.
Stroh Rum
Stroh is a rum distilled in Austria that is available in versions ranging from 40% to 80% alcohol content. It is made from sugar cane and has added a set of spices and aromas whose recipe was invented by Sebastian Stroh.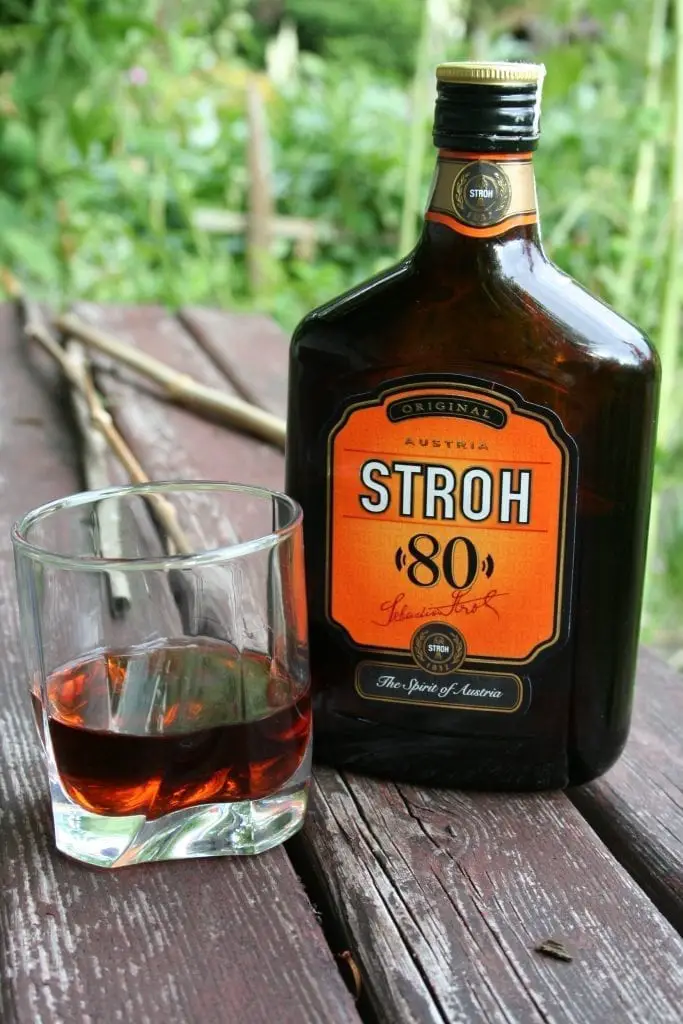 Devil's Spring
One of the strongest vodkas in the world, it has an alcohol content of 80% and is known by many as the Devil's Spring, a small sign of what you will find when you taste it.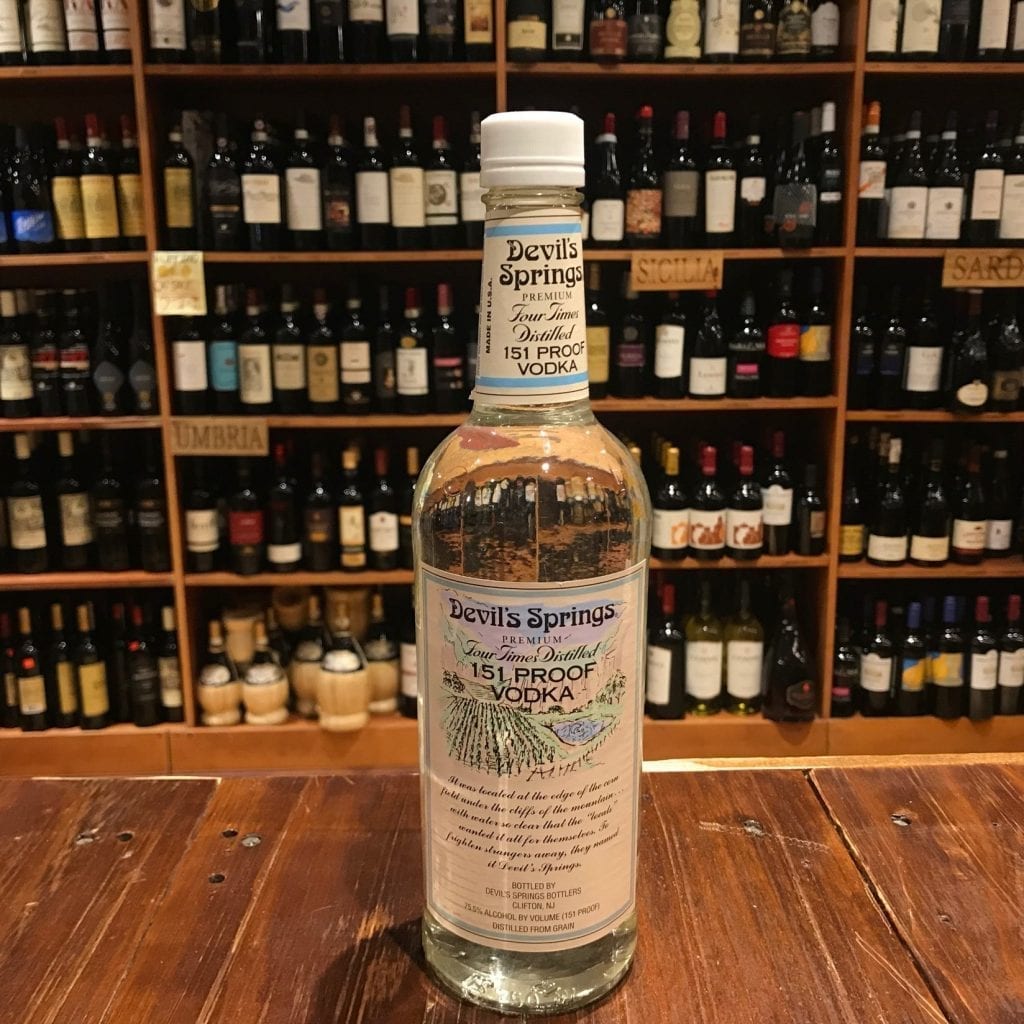 It is considered a dangerous liquor, and on its label you will find two types of warnings, one indicating that it should not be drunk neat, but always mixed with water, juices or soda, and another warning indicating how flammable the drink can be.
River Antoine Royal Grenadian Rum
If you travel to Grenada you will surely not be able to resist the urge to buy the most common souvenir in this country, yes, a bottle of its most popular rum, which is made from sugar cane, and this drink has an original version and a version for tourists.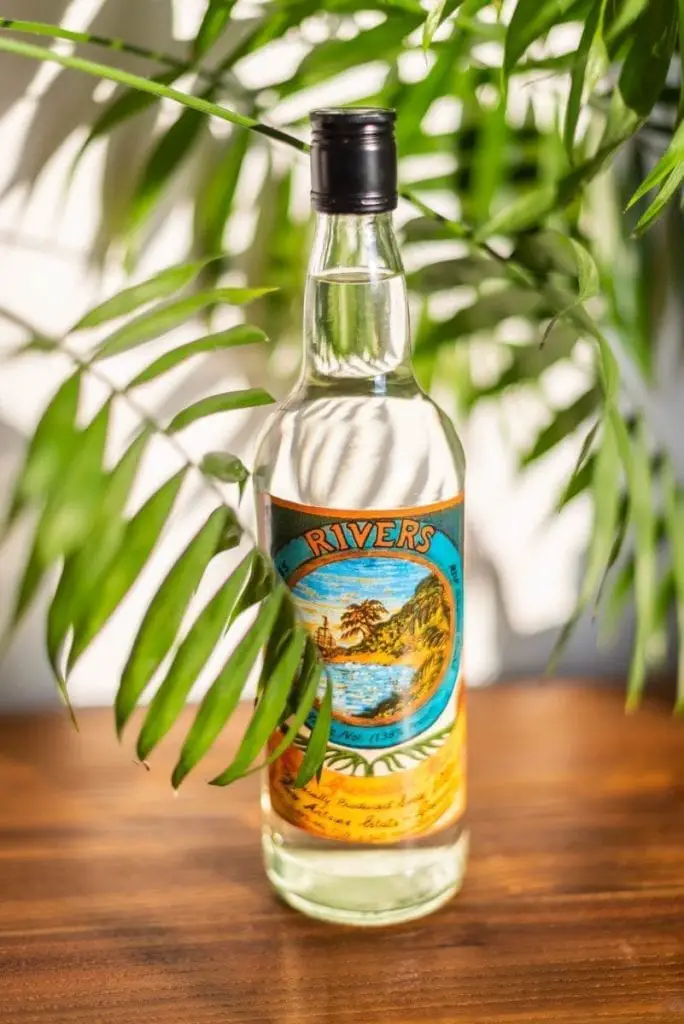 The original version has 75% alcohol, while the tourist version contains 69%, which is not considered flammable by commercial airlines and you can take it on the plane to remember your stay in Grenada.
Bacardi 151
This rum is the strongest liqueur produced by Bacardi, it has an alcohol content of 75% and is generally used in cocktails such as mojitos, B52's and piña coladas.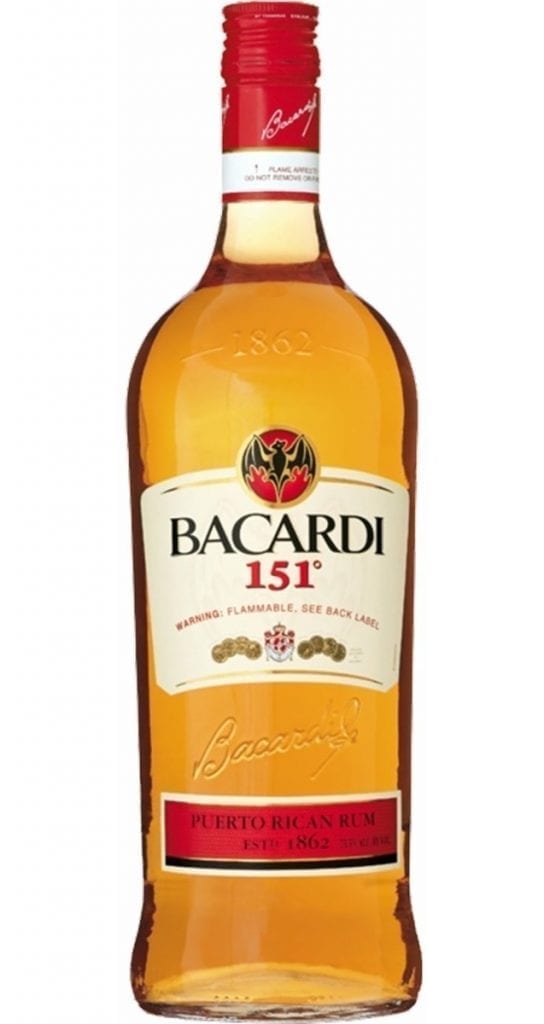 Bacardi 151 has multiple warnings on its label indicating that it should not be ignited or exposed to an open flame, andthe bottles are equipped with a stainless steel flame arrestor crimped on the neck of the bottle to prevent the rum from igniting inside the bottle. A bombshell that will not go unnoticed and will surely capture all your attention when it comes to rums.
Chinchón Dry Special
Originally from Spain, Chichón is an aniseed distilled in Madrid and has an alcohol content of 74%. It is a special hard liquor as its name suggests and it is considered the best digestive, although bear in mind that its consumption must be with care.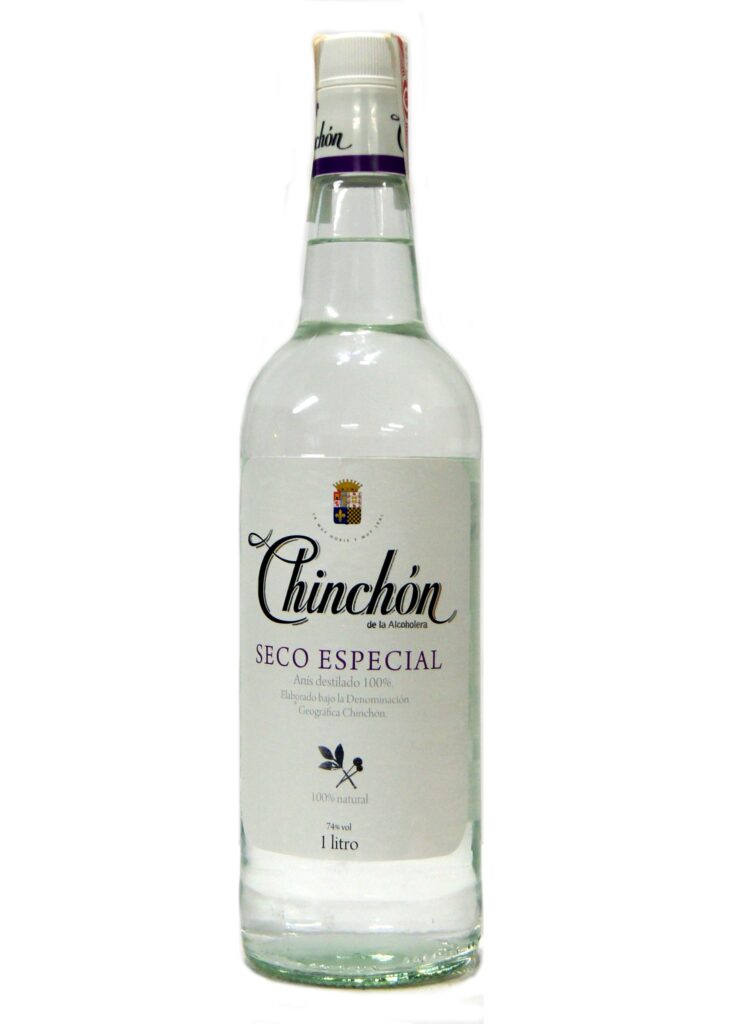 Chinchón seco especial is made following a special distillation method and using almost exclusively natural ingredients. The result is a strong, dry aniseed with a clean, clean and intense aroma and flavor of matalahúga anise distillate.
Snake Venom
Known as snake venom, it is the strongest beer in the world, with an alcohol content of 67.5%. It is brewed by the BrewMeister brewery and contains ingredients such as smoked peat malt and two types of yeast, beer yeast and champagne yeast.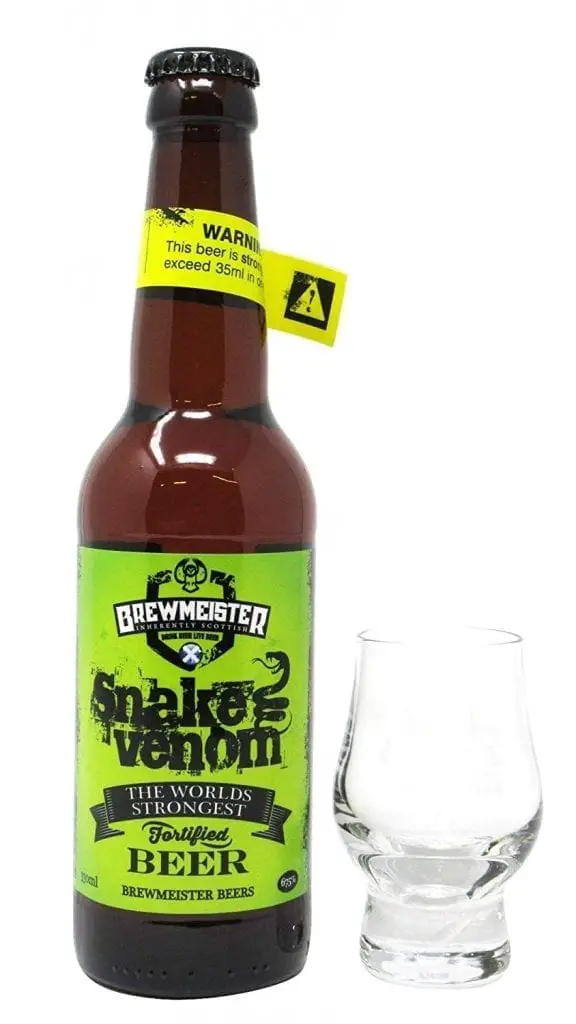 Snake Venom, despite its high alcohol content, maintains the beer flavor, and at the moment of tasting we can appreciate malt and hop flavors, making it pleasant to the palate. Being such a strong beer, its producers have decided to place a warning on the label so that consumers are aware of what they are going to drink.