The glassware in the world of cocktails is important and each cocktail must be served in its own glass and the Martini does not escape this unbreakable rule that allows you to enjoy all the qualities of the different types of liquor.
The Martini glass has special features that allow, among other things, to see the contents of the glass and to carry drinks full of flavor from the table to the palate in an elegant style. The Martini glass has certain characteristics that allow us to fully enjoy each of the drinks served in it. Its color, size and elegant style give a total turn to everything it contains. Join us on this occasion to discover the secrets of the martini glass and to enjoy all its qualities to the fullest.
what is a Martini Glass?
The Martini glass is also known as the classic cocktail glass, it has a conical shape with a Y profile, it is a classic and elegant glass essential for anyone who enjoys preparing cocktails. The Martini glass is used to serve cold drinks without ice, its style allows the contents to stay at the right temperature longer.
how do you hold a Martini glass?
Perhaps one of the most difficult glasses to hold is the Martini glass, and for some it becomes a feat, for others a challenge not to spill the contents and for some a simple task if you know how to hold it.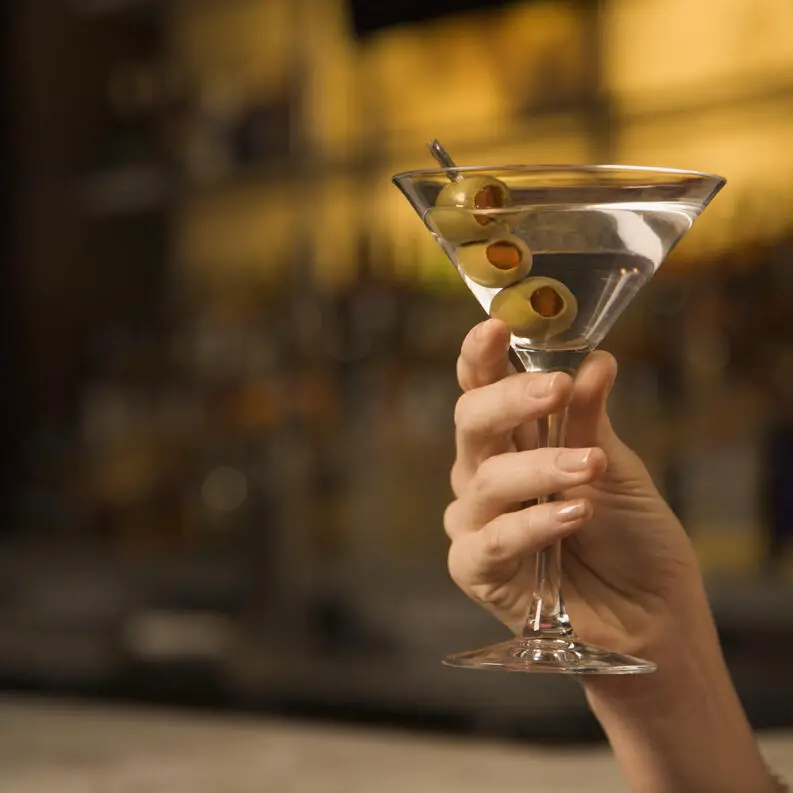 The correct way is to use both hands to hold the glass, the less skillful hand is placed at the base and the other firmly holds the stem, which allows for more stability of the glass and to be able to appreciate each of the aromas that make up the drink.
what is the capacity of a Martini glass?
The Martini glass is characterized by having a conical shape ending in a Y, it is not as large as a wine glass, so its capacity is usually 150 or 200 ml, which allows you to place just enough to enjoy it.
Uses of the Martini Glass
The Martini glass as its name says is used to serve Martini and any other of its variations such as French Martini, Vodka Martini, Espresso Martini and Appletini. However, it is also used for other cocktails that should be served very cold and without ice, such as the Manhattan, Brandy Alexander, Cosmopolitan, Gimlet, Classic Daiquiri and Grasshopper.
+10 Martini Glasses that you can't miss
Martini glasses should always be present in our home, they are ideal to surprise all our friends who we want to make them spend a different time, and its sophisticated and elegant style manages to capture all the attention.
Lav Glassware Martini Glass
A set of 6 Martini glasses ideal for parties, its size and style are the perfect company to celebrate and enjoy with friends.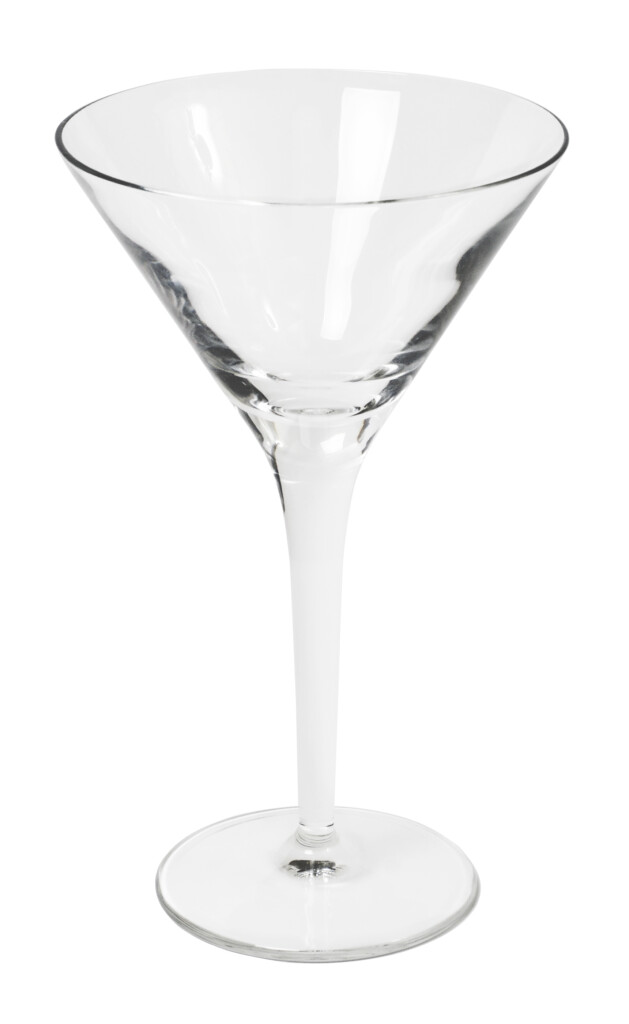 Lav Glasswear Cup Features
Made of glass
6.5 oz. capacity
Solid base prevents spills
Perfect size for a refreshing drink
Thin but durable
Flashing Panda Martini Glass
A set of 4 Martini glasses with modern design that will leave everyone hallucinating, and is that its base has led light ideal to enjoy at parties.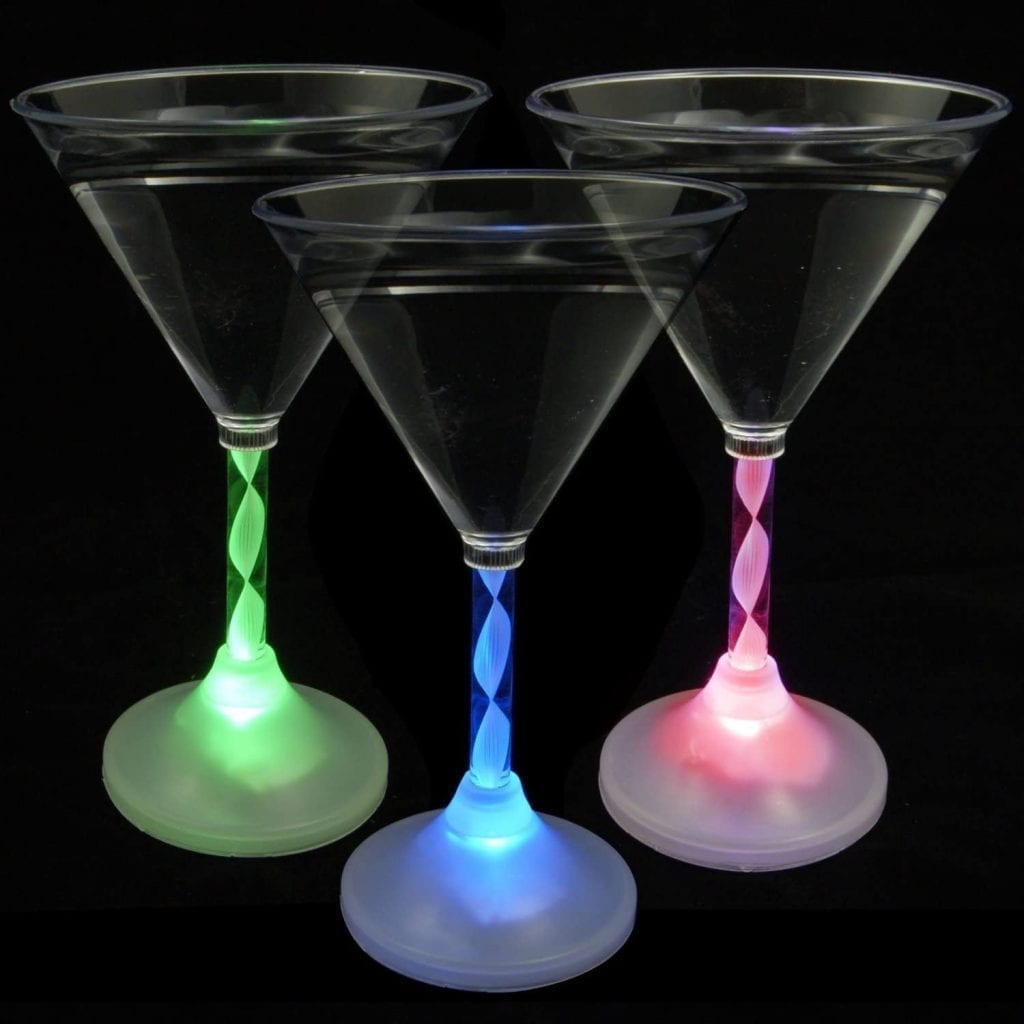 Features of the Flashing Panda Martini Glasses
Made with durable clear glass
Features on/off mode selection button
Comes with 3 pre-installed LR44 button-cell batteries
7 different colors to choose from, plus a Rainbow mode
6 ounce capacity
Grey Goose Martini Glass
An ideal collectible glass to give as a gift, its classic but elegant style with its own design give it a perfect touch to enjoy our favorite Martini.
Characteristics of the Grey Goose Martini Glass
Made of frosted glass
Unique design
Long easy-grip stem
Solid blue base
Krea Martini Glass – Cristar
A set of 4 Martini glasses that will bring out the best of this fascinating drink, its classic design makes it the perfect gift.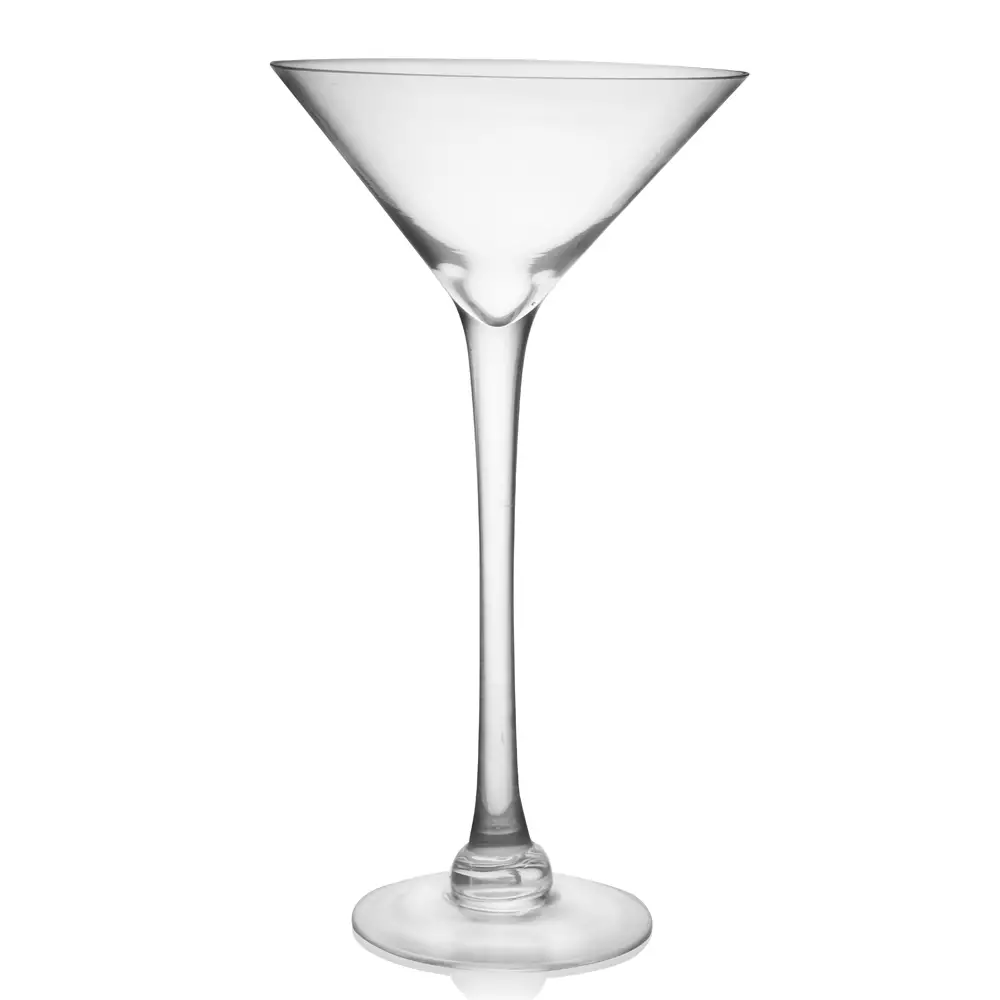 Features of the Krea – Cristar Martini Glass
9.25 oz. capacity
Made of durable glass
Sturdy stem allows for easy grip
Spill-proof base
True Martini Glass
An elegant Martini glass that will make your experience unique and fascinating, and is that cold drinks and cocktails are always much more enjoyable.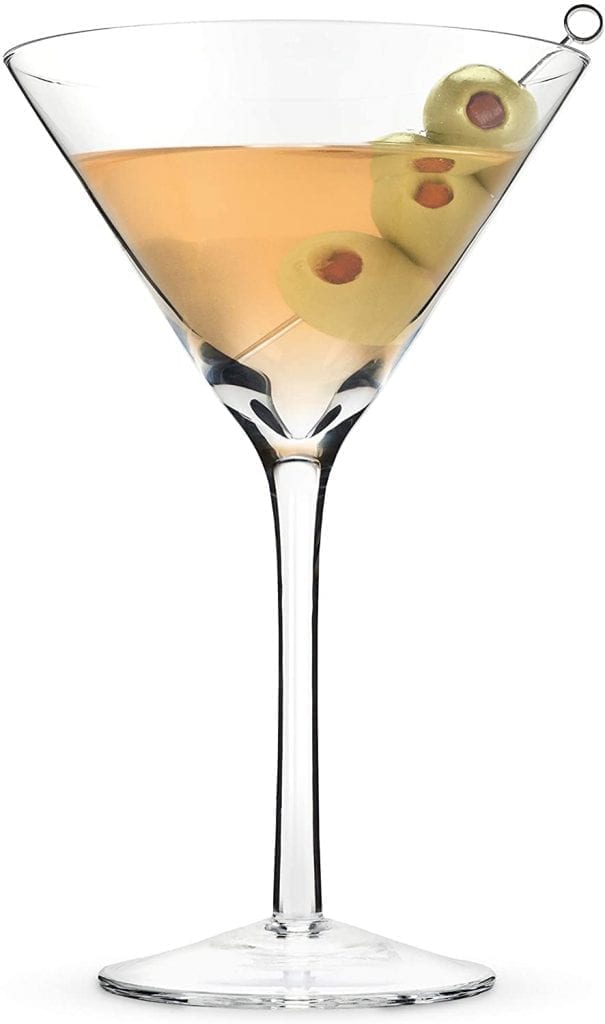 Features of the True Martini Glass
12-ounce capacity
Classic design
Long stem
Solid base
Made of clear glass
Mikasa Martini Glass
A set of 4 glasses with unique designs that will allow you to customize the glass, that is, you will not have to worry about which is your glass thanks to its figures, an ideal gift for those cocktail lovers.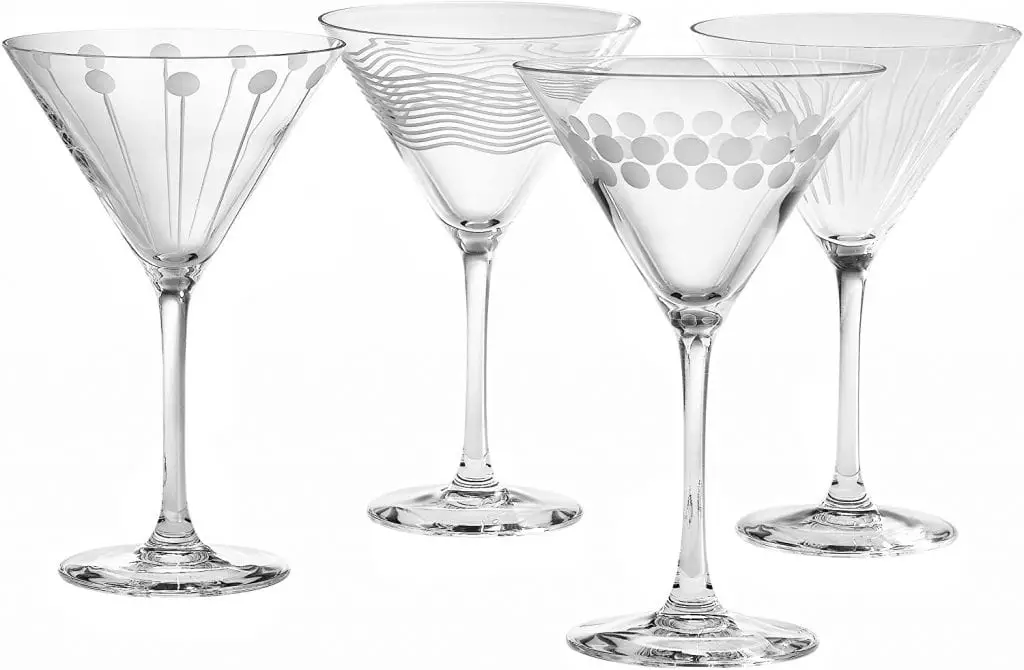 Features of the Mikasa Martini glass
Made of glass
10 oz. capacity
Cheers collection designs
Different design, but under coordination
Resistant
Libbey Martini Glass
A company that is known for making high quality glasses, so by purchasing this set of 6 Martini glasses you get assured quality.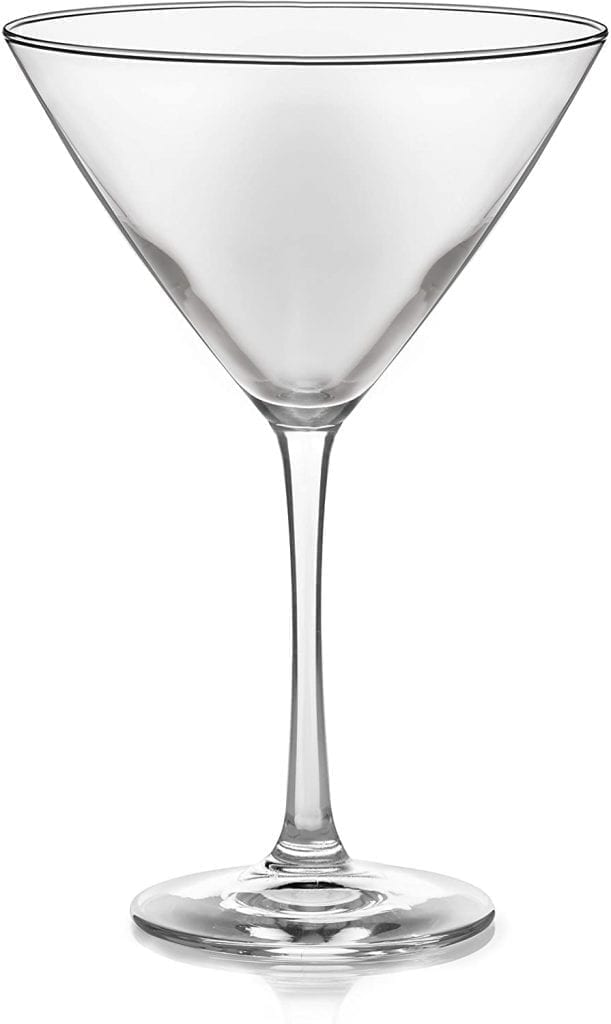 Features of the Libbey Martini Glass
Made in glass
12-ounce capacity
Classic design
Strong stem allows a good grip
Solid base prevents spills
Artland Martini Glass
Set of 4 Martini glasses with amazing colors that will make your cocktail a different moment, its classic but colorful design give it the perfect touch to enjoy.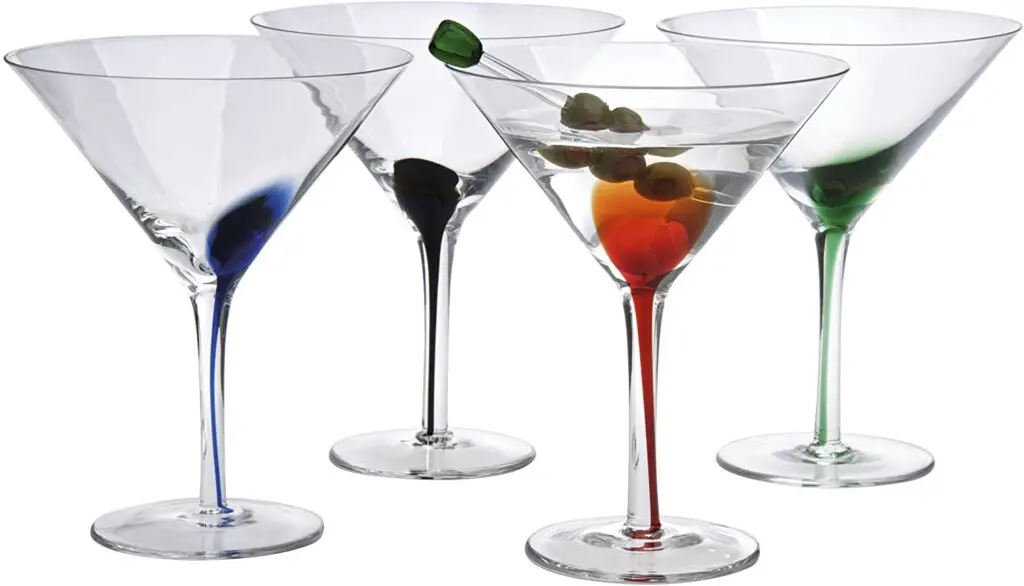 Features of the Artland Martini Glass
Made of glass
Strong base prevents spills
Colored base helps identify your glass
Includes gift box
Golden Hill Studio Martini Glass
A set of two uniquely designed Martini style glasses handcrafted and delicately painted, making it the perfect gift for our home or to surprise our friends.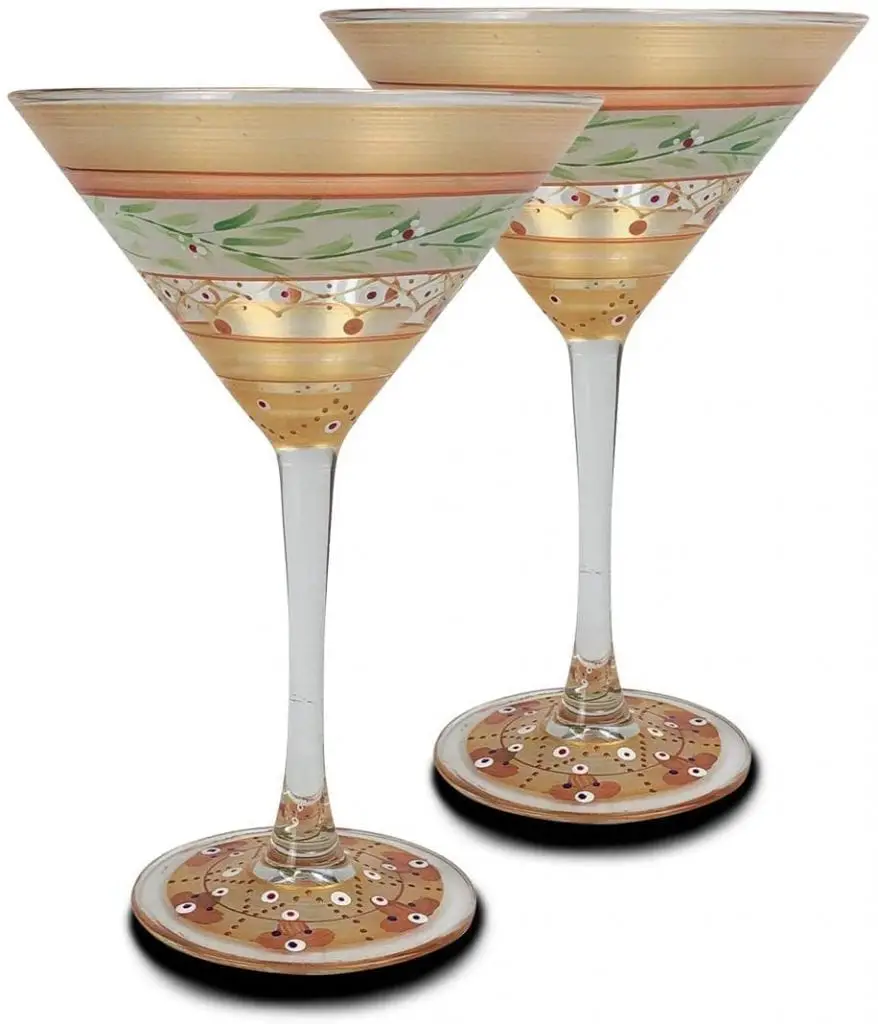 Golden Hill Studio Martini Glass Features
Made of glass
Hand-painted with exclusive designs
Gold touch
Solid base
Lolita Love Martini Glass – Santa Barbara Design Studio
The perfect gift for a woman who is a Martini lover, its elegant, yet sophisticated and modern design will get her attention from the first sip.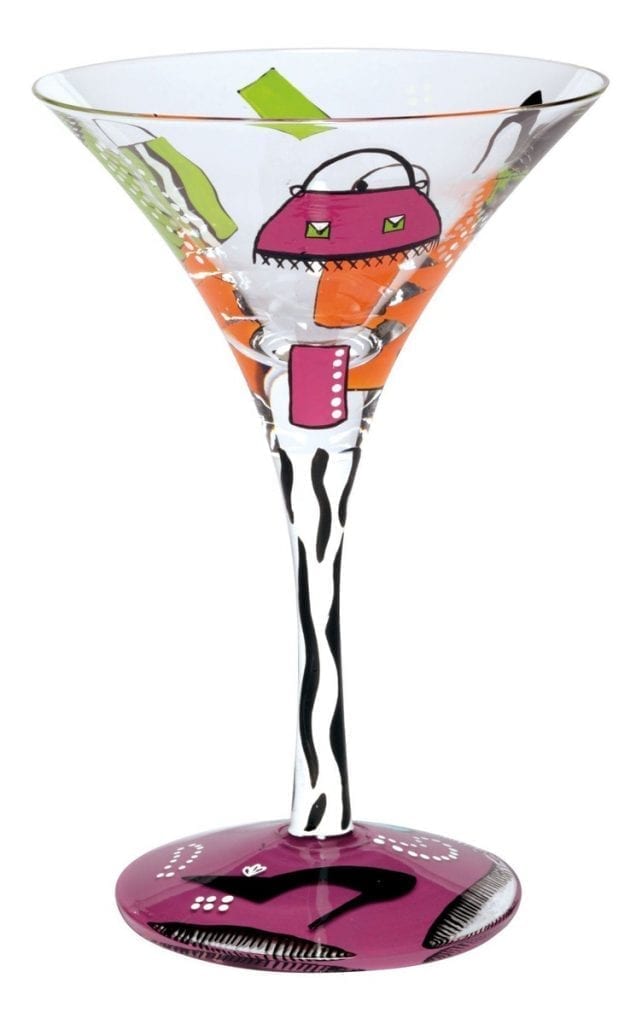 Features of the Lolita Love Martini Glass – Santa Barabara Design Studio
Made of glass
Capacity of 7 ounces
Hand painted
Meticulously placed ornaments on the cup
Comes with gift box