Over the years, Mexico has developed an enormous passion for viticulture, which has led to the emergence of large vineyards that have positioned themselves as places of great interest for locals and visitors alike.
The vineyards in Mexico are admired by thousands of people who visit their lands every year to enjoy the quality of their wines and live an unforgettable experience in which the vine is the main protagonist. Even before the arrival of the Spaniards to Mexican soil, the vine existed and was consumed by our ancestors for a variety of purposes, which is why when the Conquest arrived, they found that there were vines in this beautiful country that could be used for winemaking.
That is why Mexico became the first place in America to cultivate vineyards and produce wines for consumption. Today, vineyards in Mexico are part of a culture that feels love for the vine and that each time is perfected in processes of industrial or artisanal production of export quality wines that travel the world and that from Baja California to Querétaro are recognized thanks to their quality. Join us to discover which are those vineyards in Mexico that stand out thanks to their climates, soils and tradition.
+8 Best Vineyards in Mexico that you can not miss
Baja California, Durango, Coahuila, Sonora, Guanajuato and Querétaro are some of the most representative states where there are great vineyards in Mexico, which allow a perfect interaction between the public and the winemaking process that make them a must-see. We have chosen the best vineyards in Mexico that you can't miss and that you surely don't know exist and that are a spectacle worth admiring.
L.A Cetto Vineyards
This vineyard in Mexico has the particularity of having the Italian influence that has managed to position its wines thanks to its quality and experience, it also has vines over 80 years old.
Located between Valle de Guadalupe, San Vicente and Tecate, in different climates and soils, L.A. Cetto has managed to make of these a space where the visitor can live a different winemaking experience full of pleasant sensations.
A tour of its extensive lands, its winemaking plant and its barrels manage to capture the attention of each of its visitors who also have the opportunity to taste some of its wines that have won more than 200 awards around the world thanks to their flavor, aroma and quality.
La Santísima Trinidad Vineyard
A few kilometers from San Miguel de Allende in Guanajuato, is located one of the great vineyards in Mexico, with more than four miles of trails where different varieties of vines are cultivated, resulting in delicious wines.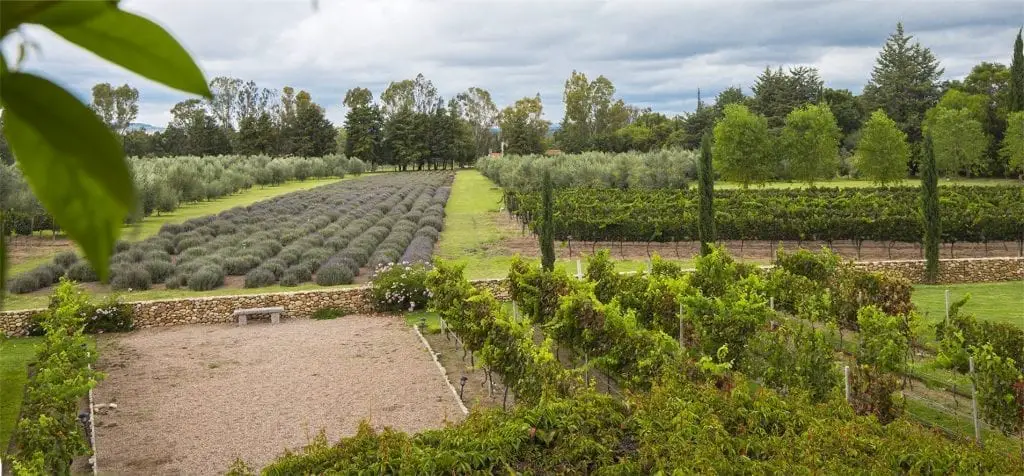 In this beautiful place visitors can take a tour where you can observe the vines, their production methods and taste their wines accompanied by delicious dishes that are paired perfectly. Undoubtedly a magical place, where wine is the protagonist of the evening and where the landscape allows you to enjoy to the fullest.
Adobe Guadalupe Vineyards
Located in Baja California, Adobe Guadalupe in Valle de Guadalupe is an extensive vineyard in Mexico with 21 hectares where the passion for wine can be appreciated from the first moment.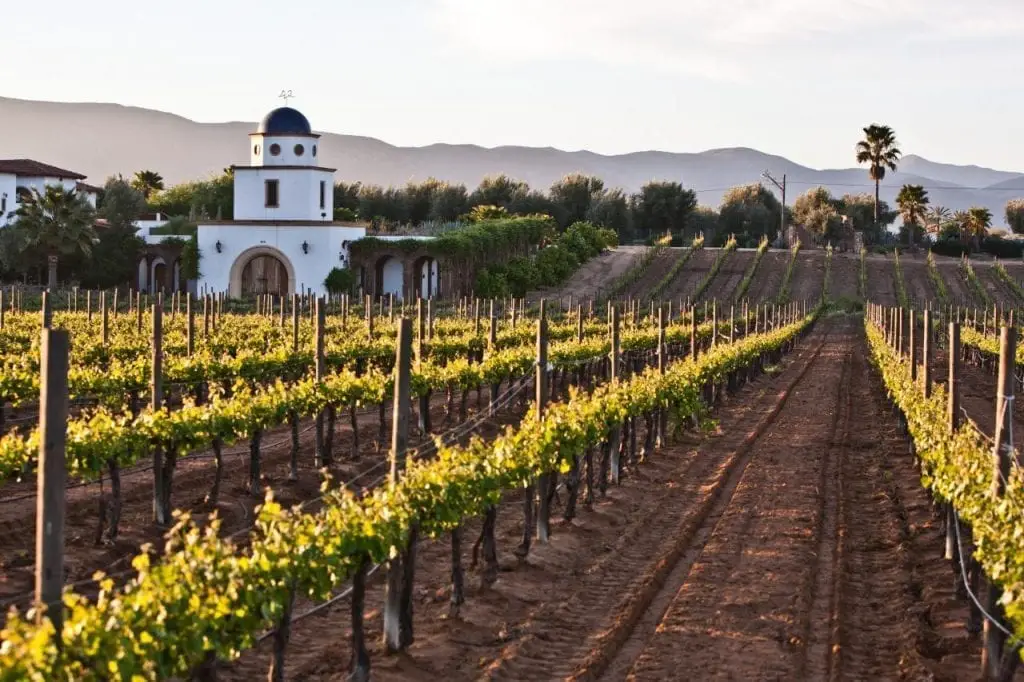 In this beautiful place the grapes are harvested every year during the months of August and September, when the traditional Fiestas de la Vendimia are celebrated, which is a great event for those who make life in this place.
Visitors can take a tour of all the crops, see the elaboration process, visit the cellars and enjoy a tasting of wines of excellent quality that manage to envelop the palate. And, as if that were not enough, Adobe Guadalupe has a hotel that offers the best amenities to its customers, who can continue to enjoy a unique winemaking experience.
Casa Madero Vineyards
In Coahuila, specifically in the Parra Valley, we will find what is considered the oldest winery in America, founded by the Spanish conquistadors in 1568, we are talking about Casa Madero, a place that preserves its history and is today one of the most important vineyards in Mexico.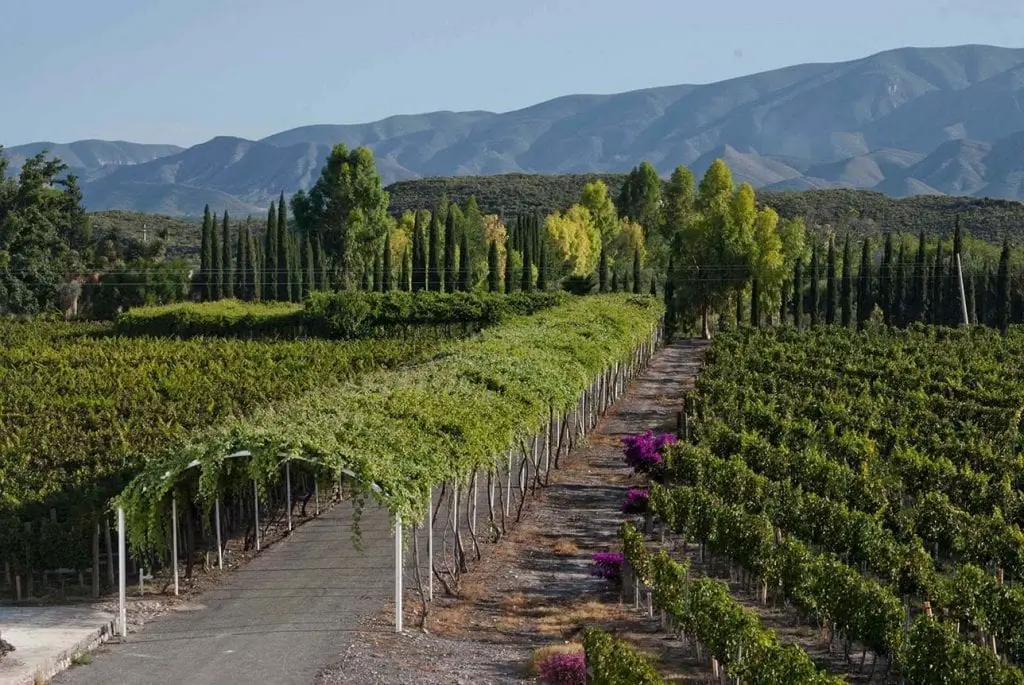 In this paradise you can find the history of wine in Mexico and get closer to its elaboration process, besides enjoying a tasting of wines that have been recognized with multiple awards worldwide thanks to their quality.
Hacienda de Letras Vineyard
This beautiful place has the particularity of being a mountain vineyard in tropical latitudes with a perfect climate that allows it to grow nine varieties of wine: Chardonnay, Tempranillo-Merlot, Pinot Noir, Muscat, Macabeo, Cabertnet Sauvignon, Malbec and Sirah.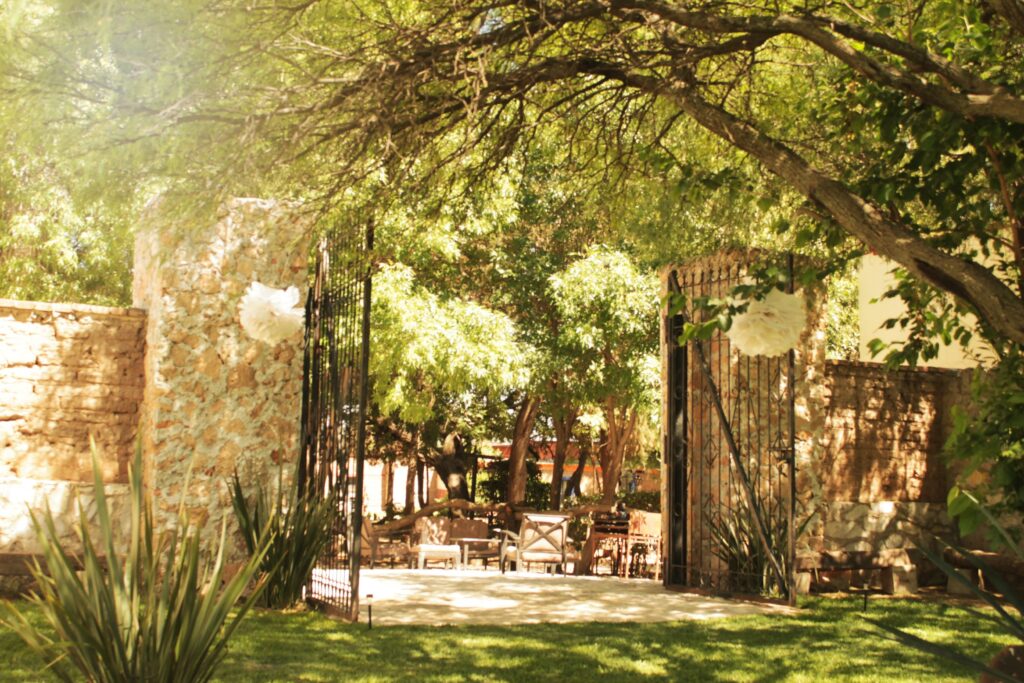 Founded in 1978, it manages to capture the attention of each of its visitors who can enjoy its landscapes, vines, winemaking methods, history, infrastructure and a final tasting in which quality is fully assured.
La Redonda Vineyards
Located in Tequisquiapán, Querétaro, this vineyard with more than 38 years of tradition, has a magical tour in which the public can feel part of the process.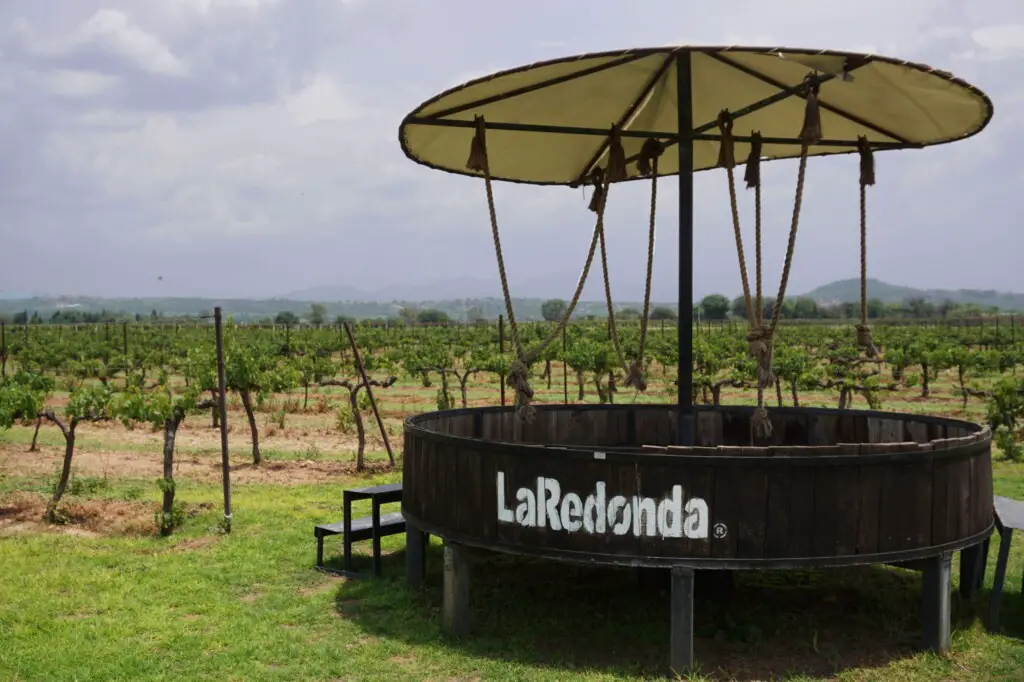 La Redonda also has an enoteca that allows everyone who visits it to live a unique experience in which wine tasting becomes a passion, in addition to its annual festivals that attract the attention of lovers of good wine.
Las Nubes Vineyard
Located in the El Porvenir ejido in the Guadalupe Valley, this vineyard produces 6 wines in the 3 colors, the most representative being Kuiiy, Jaak and Nebbiolo.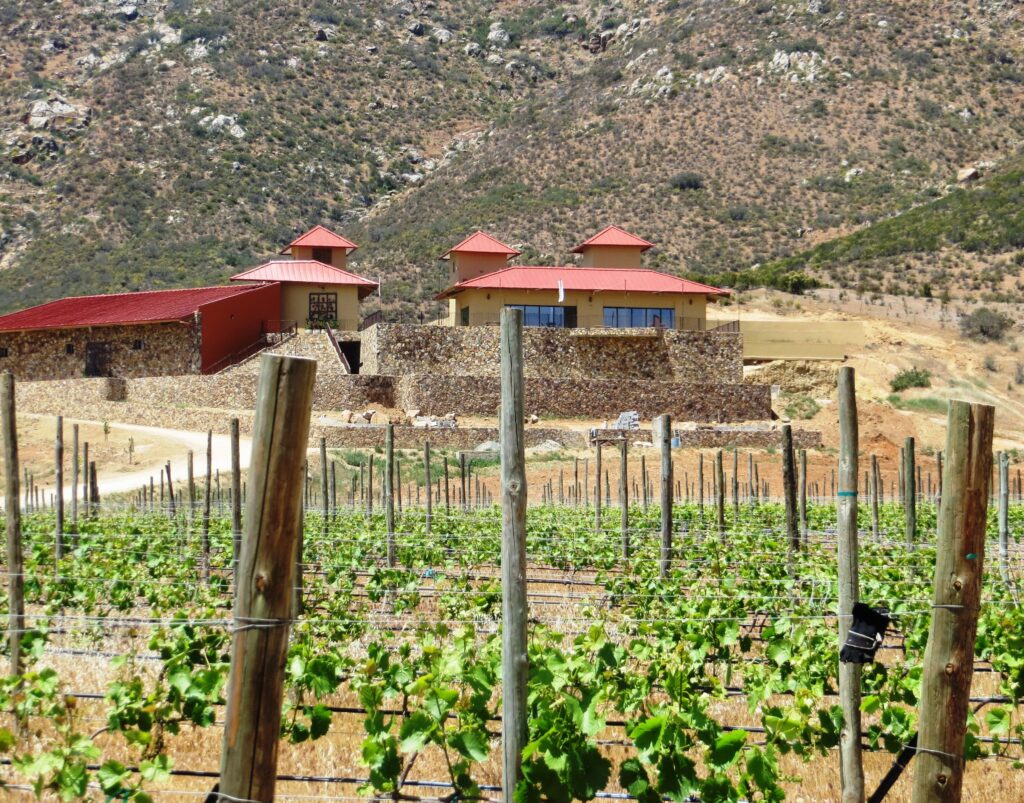 The tour of their facilities is guided by the winemaker and the tasting of their most representative wines takes place in a comfortable terrace where the visitor can enjoy a beautiful view of the surrounding landscape that surrounds the place.
Solar Fortún Vineyard
The Solar Fortún vineyard is located in La Cañada de Guadalupe in the Francisco Sarco ejido, a place surrounded by water low in mineral salts, ideal for harvesting excellent grapes for winemaking.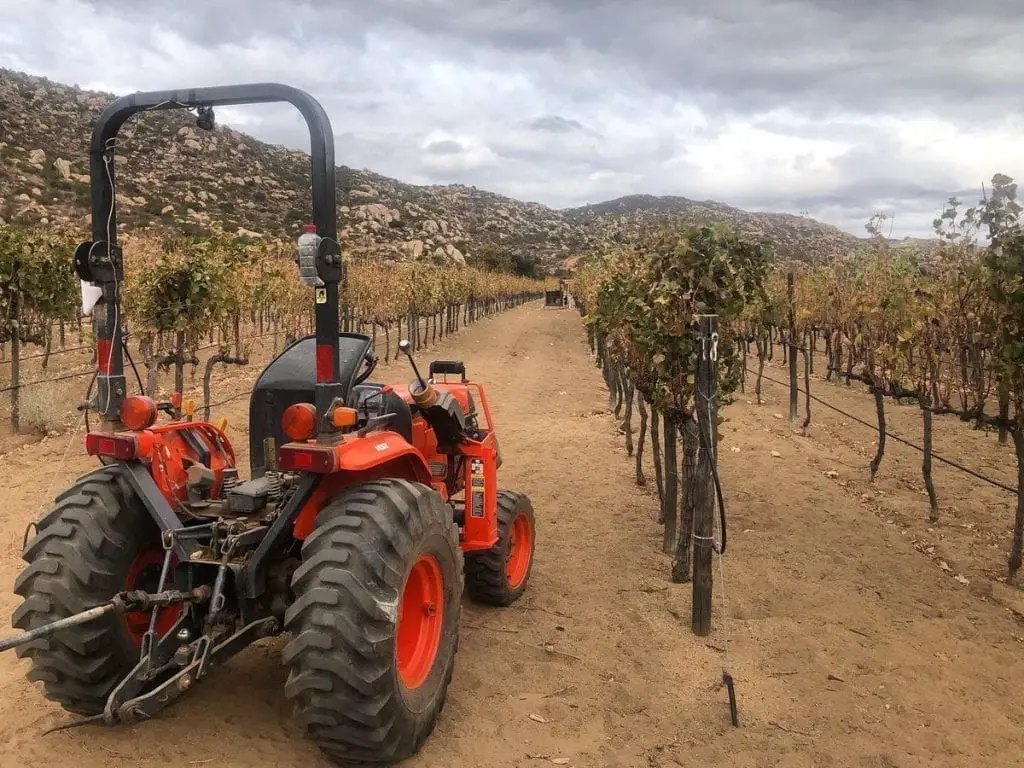 In this beautiful place, the public can find themselves surrounded by incredible vines that serve as the basis for the production of Premium wines of excellent quality that enjoy the recognition of thousands of experts who are enveloped by their flavor. In addition to a great tour of its facilities, a delicious tasting and a unique atmosphere, visitors can take home a bottle from the winery, which is undoubtedly a perfect gift.