do you know the craft beer of Spain? Spain is a country in which the elaboration of craft beer has been growing, and it does not escape the phenomenon that represents this method without additives of a refreshing drink that is so popular.
Situations such as the economic crisis experienced during the last few years indirectly boosted the incursion into this branch of people who found themselves in the need to close their businesses, making it gradually positioned within the preference of the Spanish and other cultures that make life within the country.
So much has been its boom that for some years now, large brewing groups such as Molson Coors, AB InBev, Heineken or Mahou have entered the craft beer market, and how have they done it?
Well, by acquiring a percentage of the share capital of some of the best known Spanish microbreweries such as Cerveza La Sagra, La Virgen, La Cibeles or Nómada Brewing.
Currently, many consumers prefer to opt for a craft beer because its brewing process is healthier and more environmentally friendly, which has led to a growth of more than 33% in the production and consumption of craft beer since 2011.
The 11 Spanish craft beers that will make you delirious with their flavor
The craft brewery sector has experienced a strong development in recent years, favored by the growing demand for quality, natural and handcrafted products preferred by consumers, which is why a large number of producers have emerged over the years that manage to capture the attention of the general public thanks to their flavors.
Spanish Craft Beer Ausesken Blanca
This is a beer brewed in Olost, Barcelona with barley malt and 25% raw wheat from the Osona region. It has a nice clean, bright yellow color, accompanied by very fine bubbles and a long permanence in the mouth.
Its intense citrus aromas with hints of spices such as cloves and pepper are permanent and can be appreciated on the palate, giving it complexity but at the same time a very pleasant finish.
It is a beer brewed with no additives, no added sugars and achieves an alcohol content of 4.6% which gives it the perfect freshness to enjoy during hot afternoons.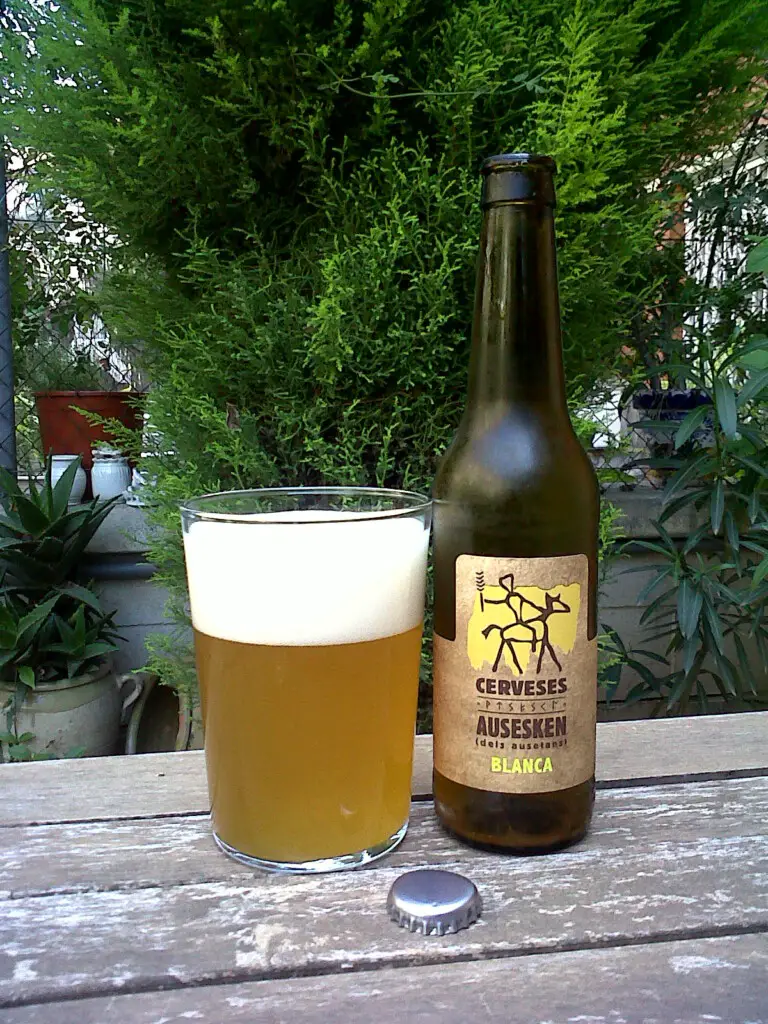 Spanish Craft Beer Barbiére Belgian Amber Ale
It is a Spanish craft beer Belgian style, brewed in Toledo with water, malt, hops and special home-grown yeast. It is a full-bodied beer with an alcohol content of 6.5%, coppery amber color and floral aromas characteristic of Belgian beers with a sweet undertone.
Among the flavors of this delicious craft beer, caramel, honey and cookie stand out, compensated with a soft bitter finish that gives it the perfect touch that will delight your palate.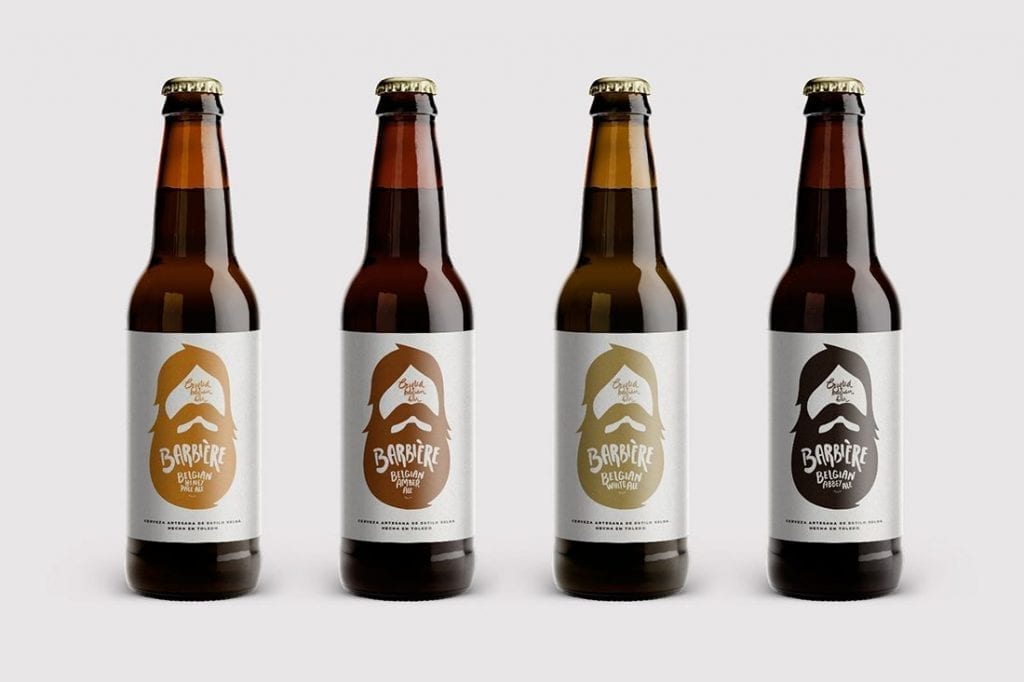 Spanish Craft Beer Birra 08 Pale Ale
This beer is brewed in Barcelona with a combination of wheat, base malts, caramel and Fuggles hops. Its English style makes it a very round beer with an amber color and fruity aromas.
The intensity of the hops in combination with the malt make it a suggestive and risky beer not suitable for all palates.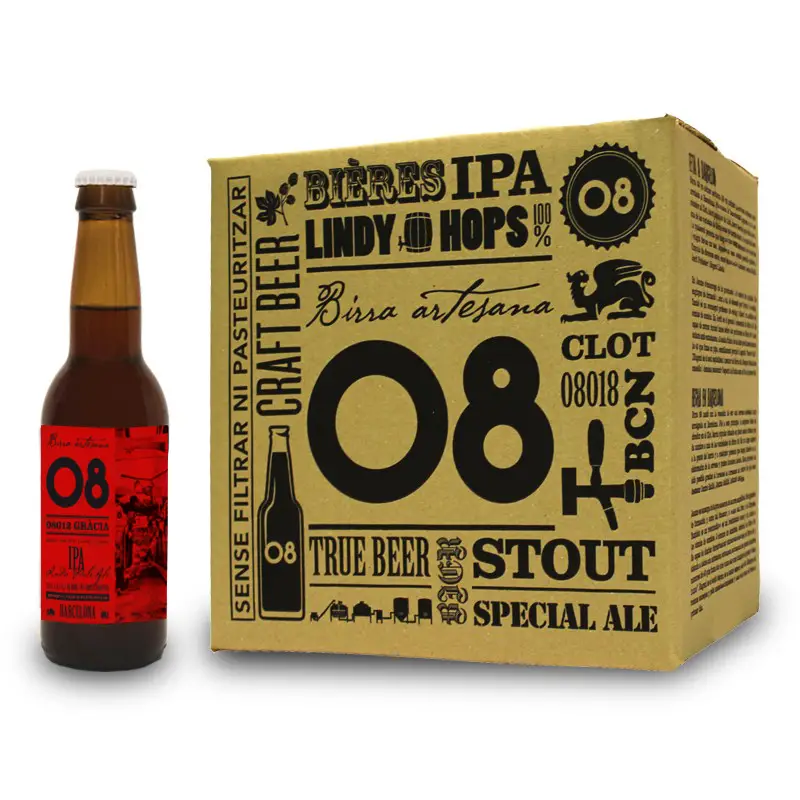 Spanish Craft Beer Bleder Cova De Drac Imperial Stout
It is a Spanish craft beer brewed with Pale Ale malt, colored malts and American hops that give it a very characteristic flavor and aroma.
Its Russian Imperial Stout Ale style will not let you down, it has a well-defined dark color accompanied by a fine foam.
Its marked character in the mouth, but at the same time balanced with marked notes of black tea that give it a splendid flavor. It is a beer with an alcohol content of 6.5%, with a high body, ideal for tasting at room temperature and at leisure to discover its organoleptic range that will delight you.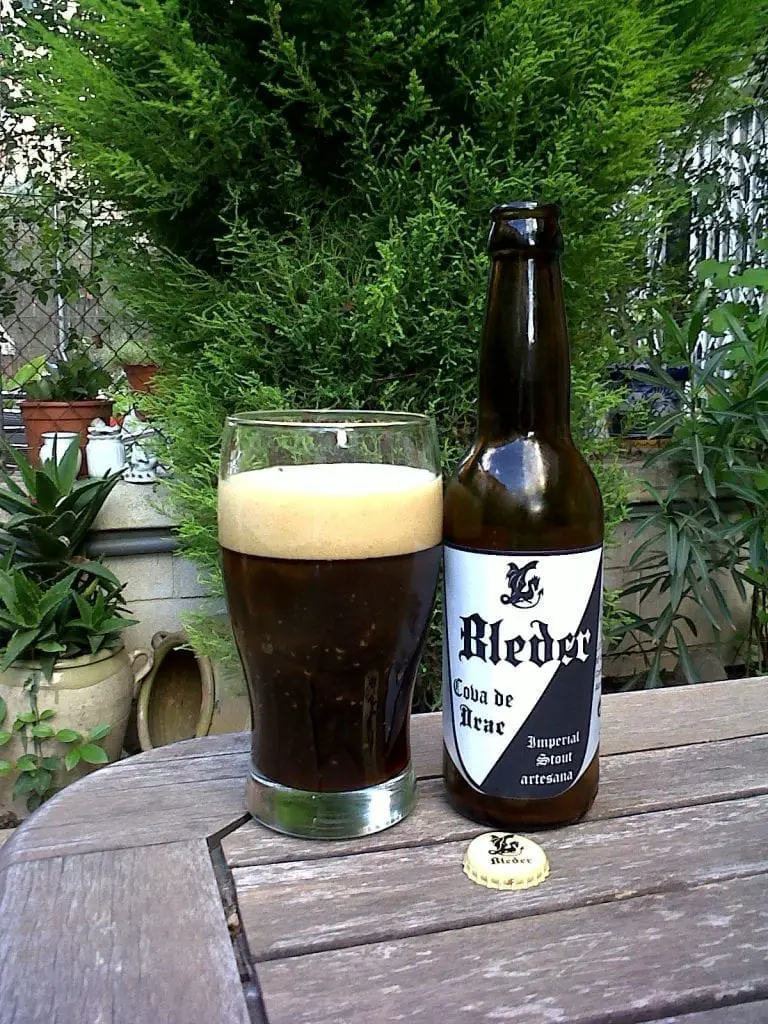 Spanish craft beer Blomberg Caramel
It is a Spanish craft beer brewed with water, malt, Honey of the Hurdes, hops and yeast. It has an alcohol content of 6% which gives it a great body, its color is intense caramel with coppery hues, accompanied by a slightly brown and soft foam, ideal to be enjoyed in large sips.
It presents a sophisticated taste rich in aromas of licorice, chocolate and honey, which, being made with honey from the Hurdes, ends with a touch of rum at the end that makes it a delight that envelops the palate and makes you enjoy it.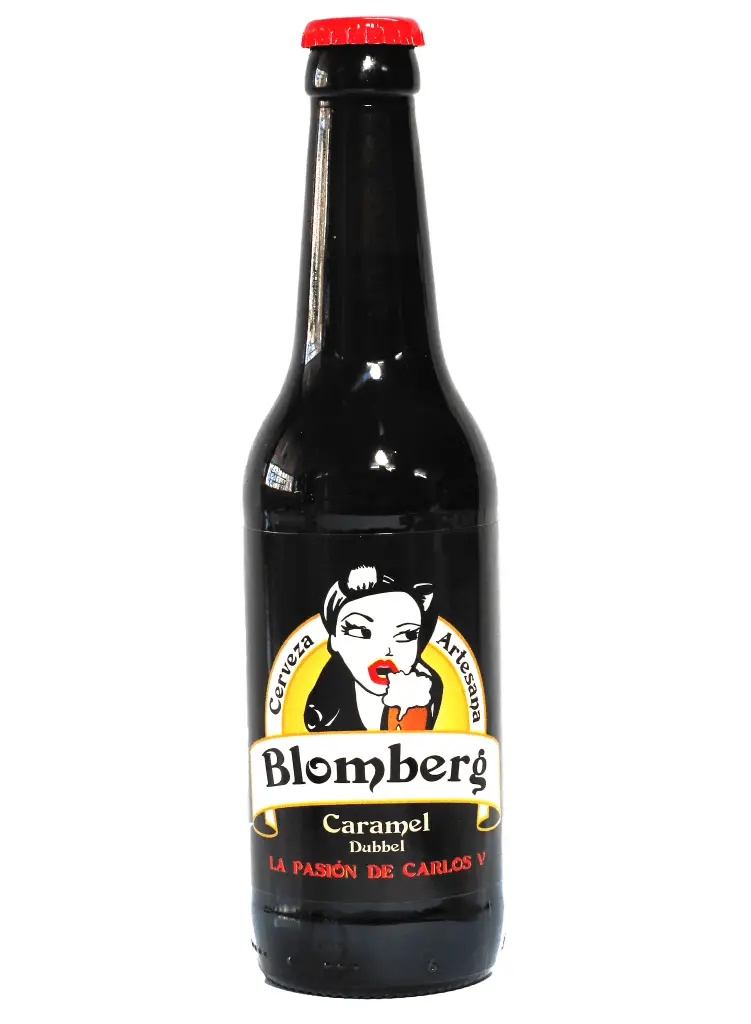 Spanish Craft Beer Mayos Cúa IPA
This is a Spanish craft beer brewed in El Bierzo, with Bierzo water, Pale Ale, Biscuit, Abbey and Cristal malts, Galena hops, Cascade Amarillo Gold and yeast.
It presents a copper color accompanied by a long-lasting, creamy and white foam, its predominant aromas of citrus notes with hints of peach and grapefruit make it a delight that will envelop your senses.
It is a beer which during its tasting presents high bitterness with hints of peach and grapefruit that give it the perfect balance that will seduce lovers of bitter flavors. Its alcohol content is 6.5%, which makes it a beer with body and presence.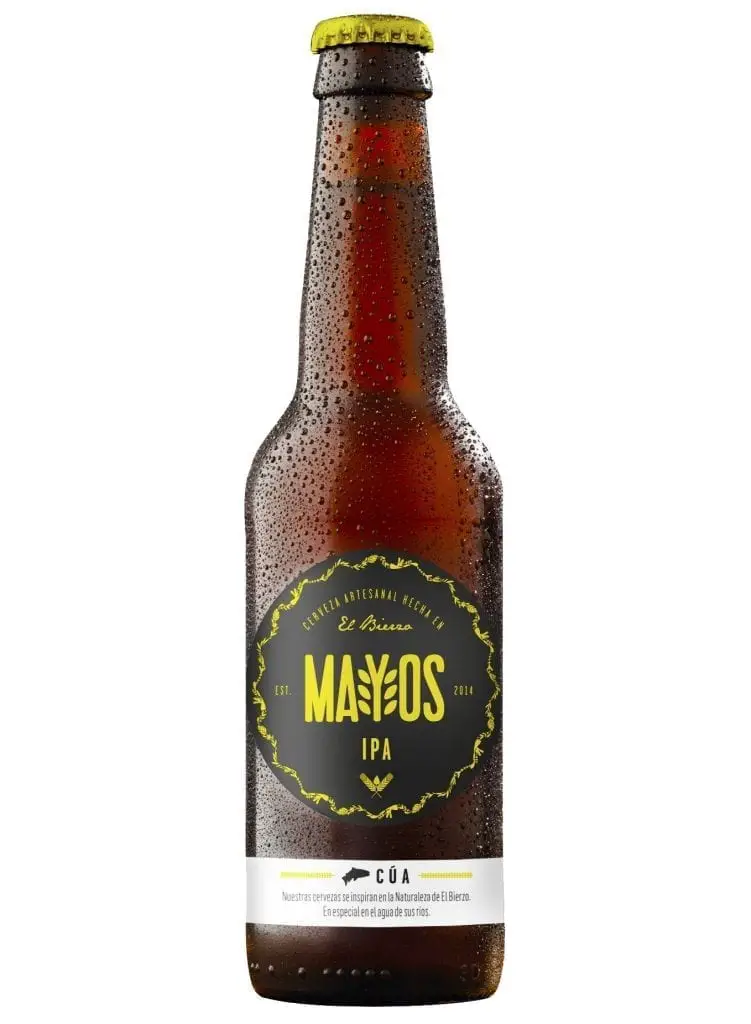 Spanish Craft Beer Dougalls 942 IPA
It is a beer brewed in Liérganes, Cantabria. It is an Ale type or high fermentation beer, very hoppy both in aroma and flavor and with a high alcohol content of 7% and a marked English character.
It has a clean and transparent coppery blond color which is accompanied by an intense foam.
It is a very aromatic Pale Ale with a bitter tone, citric notes and pine resin with a dry and lasting finish, a true delicacy that has become one of everyone's favorites.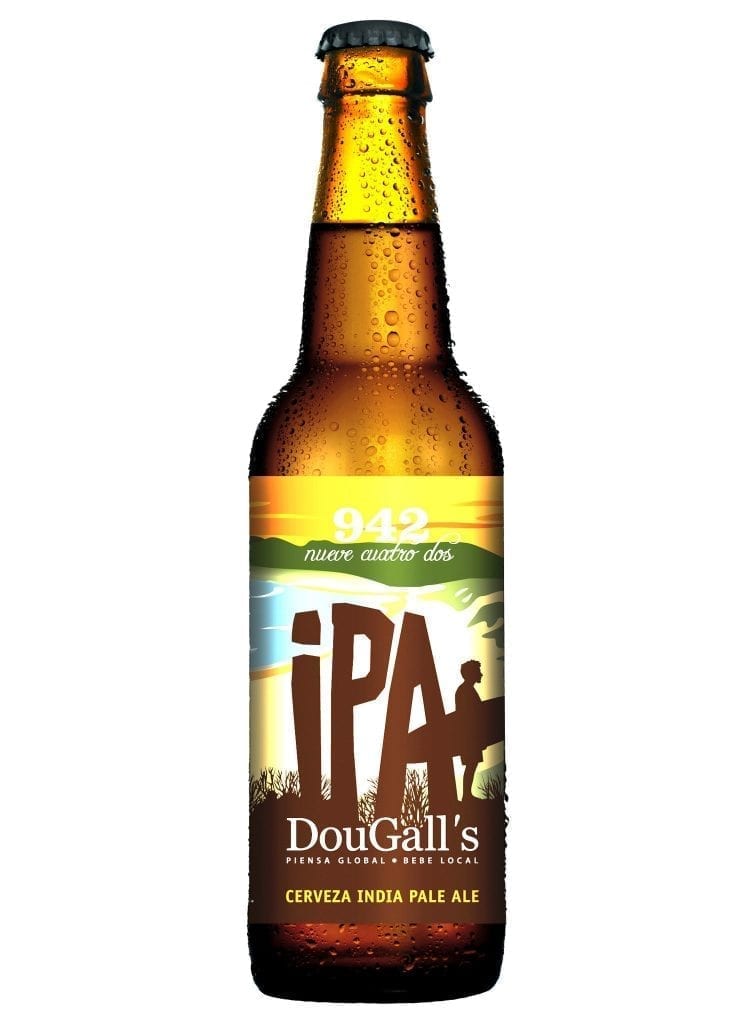 Spanish Craft Beer Gisberga Trigo
It is a Spanish craft beer brewed in Belver de Cinca, Aragon, with water from the Pyrenees, a blend of barley and wheat malts and Saaz and Hallertauer hops.
It has an alcohol content of 4.8% which makes it fresh, easy to drink and special for the hottest days. It is a beer with an intense straw yellow color accompanied by abundant and pearly foam, with an aroma of citric fruits among which lemon stands out, as well as orange peel, vanilla and cinnamon.
In the mouth the sensation of sweetness is brief and gives way to a refreshing acidity to finish with a soft, dry and persistent bitterness that gives it a velvety sensation.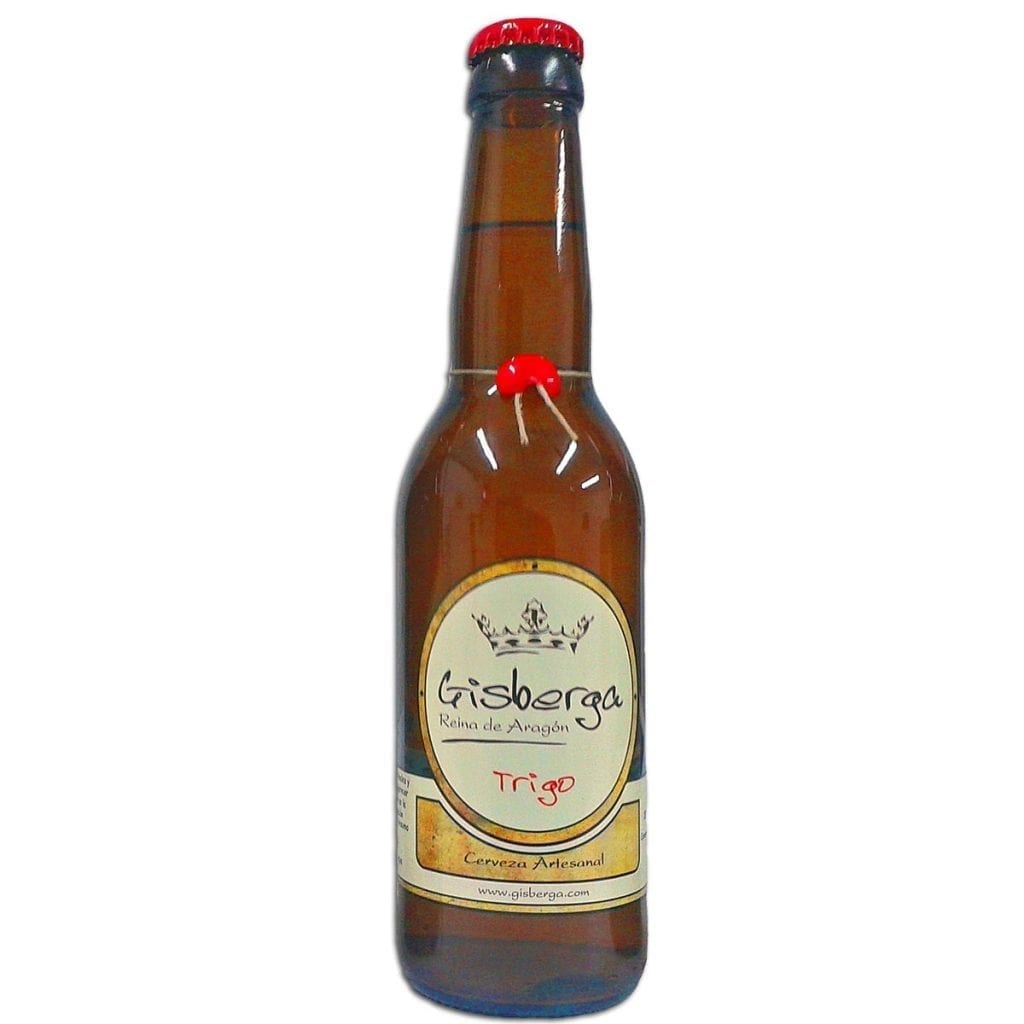 Spanish Craft Beer Kadabra Golden Ale
It is a Spanish craft beer brewed in Leon, with water, barley malt, hops and yeast that make it smooth and fresh with a slightly bitter finish.
It presents a clean and clear golden chlorine accompanied by a fine and dense foam, its fresh aroma gives it a perfect touch full of freshness that makes its alcohol content of 4.8%pleasant.
Spanish Craft Beer La Virgen Negra
This is a Spanish craft beer Stout style brewed with three malts and two different hops that give it the perfect touch to enjoy a delight that will not leave you indifferent. It presents a jet color accompanied by a dense and persistent foam.
La Virgen Negra is a beer fermented at high temperature for 5 days and rested for 20 days, without pasteurizing or filtering, nor does it contain foam stabilizers or preservatives.
Its sugars are obtained directly from the malt during brewing. During its tasting we can find a touch of coffee and cocoa that make it perfect to enjoy during a breakfast, dinner or snack. Its 6.5% alcohol content gives it the right body for this type of beer.

do you know the craft beers of Alicante?
The province of Alicante does not escape the passion for craft beer and there are currently a good number of manufacturers who have launched their own project and have managed to consolidate and market their brands.
Their distribution is limited, given the production capacity of such factories, but there are both online and physical stores that put within our reach any craft beer we want to enjoy.
That is why we have brought for you a list of the main craft beers from Alicante that you should try at least once.
Craft Beer Alicante Altahia Blonde Ale
It is a top fermented beer brewed with water, malt, hops and yeast, has a nice golden straw color, when uncorked we can find aromas of cereal and citrus, while when tasted we can find a long drink beer with good body accompanied by a well-integrated bubble.
This craft beer has a good balance between sweetness and cereal flavors due to the double malt and the freshness of the hops that give it the citrus aromas that you will enjoy.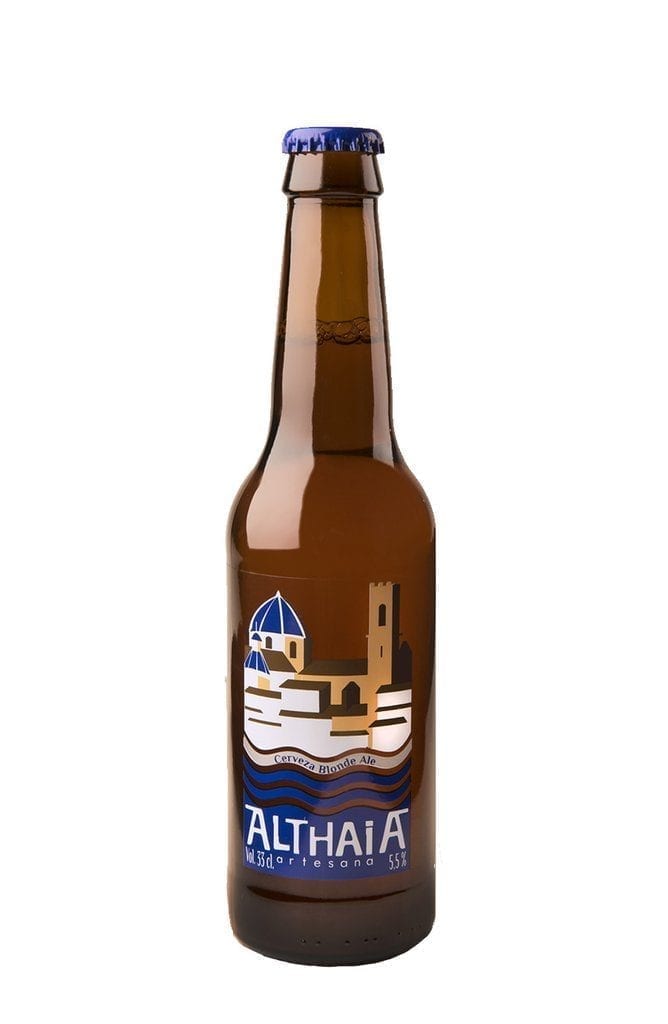 Craft Beer Alicante Yakka IPA
It is a beer that contains 6% alcoholic content, has a light copper color accompanied by a dense foam, which at the time of tasting makes clear its good balance between sweet aromas of toast and caramel and drier herbaceous, spices and resin.
Its intense flavor and eminently bitter taste with hints of resin and spices, as well as toasted grain and caramel flavors can also be appreciated, leaving a very soft and creamy mouthfeel.
It is an easy to drink beer, with a very pleasant herbaceous aroma and a tasty bitterness that give it the perfect touch to refresh and delight the moment.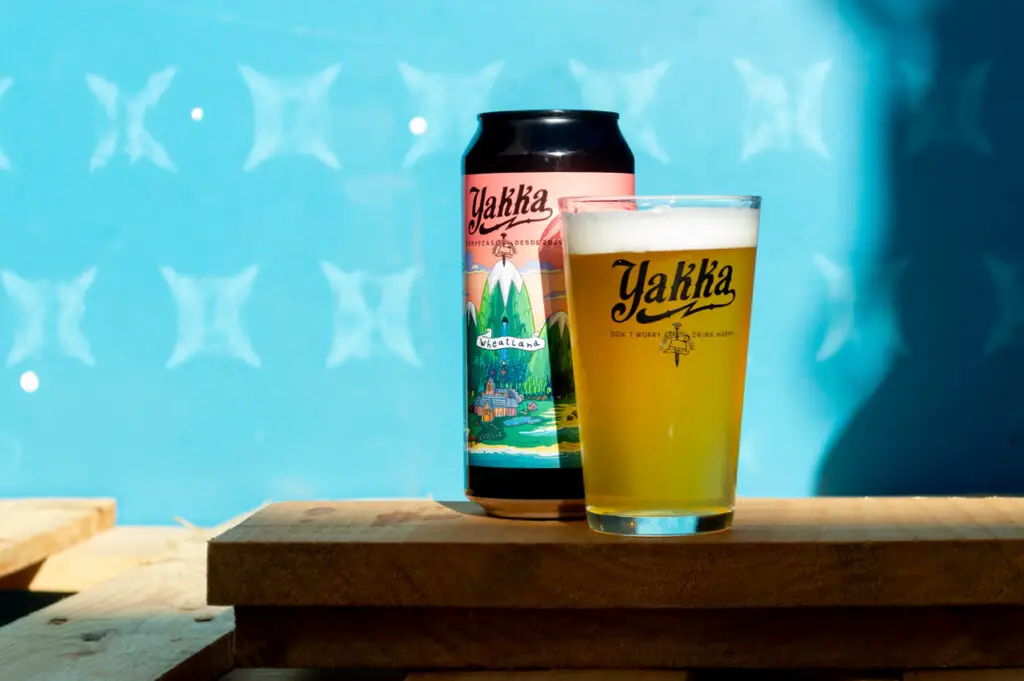 Craft Beer Alicante Exulans Stout
It is a craft beer from Alicante Stout style that contains an alcohol content of 6.2%. It presents an intense black color accompanied with creamy foam of a very persistent cinnamon color, its aroma and flavor of roasted grain, notes of coffee and chocolate give it a perfect touch that will envelop the palate in a magical way and will become a delicious drink that you can always enjoy.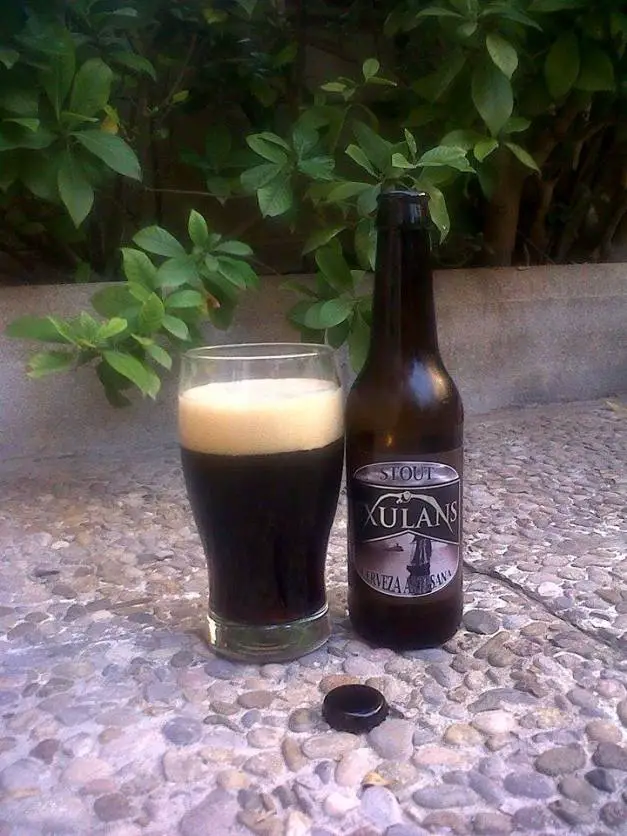 Craft Beer Alicante Bekeler
It is a smooth Pale Ale style beer with an alcohol content of 5.4% that gives it the necessary body to enjoy, its bright light yellow color accompanied by a dense and tasty foam makes it perfect for those looking to get started in the world of craft beer and its flavor.

Craft Beer Alicante Spigha Brown Ale
It is a very nice craft beer, has a dark brown color which is accompanied by a dense foam and fine bubbles that gives it a special touch.
Its aroma with notes of roasted coffee gives it the perfect bouquet that this type of beer should have, while its roasted flavor with notes of nuts and a touch of bitterness make it the ideal companion for exquisite palates.
what are the best craft beers in Valencia?
Valencia has always had a weakness for imported beer, however, like other Spanish cities, it has not escaped the fever and the emergence of craft beer, which is brewed without additives or stabilizers and with 100% natural ingredients that make them a delicious drink that is gaining more and more followers every day.
That is why we bring you some brands that you should know if you go one day to Valencia and enjoy their quality and great taste.
Valencian Craft Beer Alegría & Boris Brew Ipanosuarus Rex
It is a double IPA blonde craft beer, powerful and dry which is brewed with American hops responsible for giving it the aroma and citrus flavor that characterizes it.
It is a golden colored beer with dense and pleasant foam, its aromatic notes of grapefruit, melon and sweet fruits make it a refreshing delight perfect to enjoy during the summer.
Valencian Craft Beer POL Nostrum Ale
It is a Valencian beer brewed in the English Ale style, which is also among the four best beers in the world.
It is brewed with natural ingredients, unfiltered and unpasteurized, has a nice golden color accompanied by a dense and strong foam, its light fruity sweetness accompanied by some floral bitterness and its unmistakable flavors of roasted cereals are leaving a final drink with a citrus touch that make it perfect.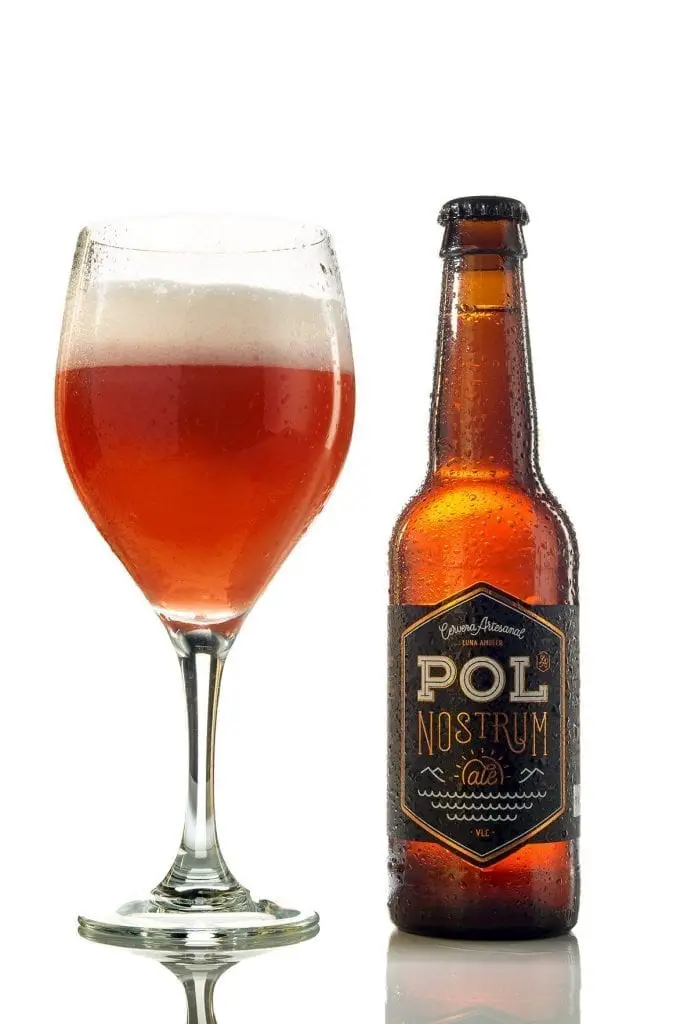 Valencian Craft Beer Paqui Brown
This is a Valencian craft beer brewed with water, roasted Claras malts, Simcoe hops and yeast with a soft, sweet and delicate character.
Its deep amber color, slightly bitter malt flavor and caramel aftertaste make it sophisticated and perfect for tasting its 5.2% alcohol content. Paqui Brown is an Ale style delight that will make your afternoon, evening or sharing more enjoyable.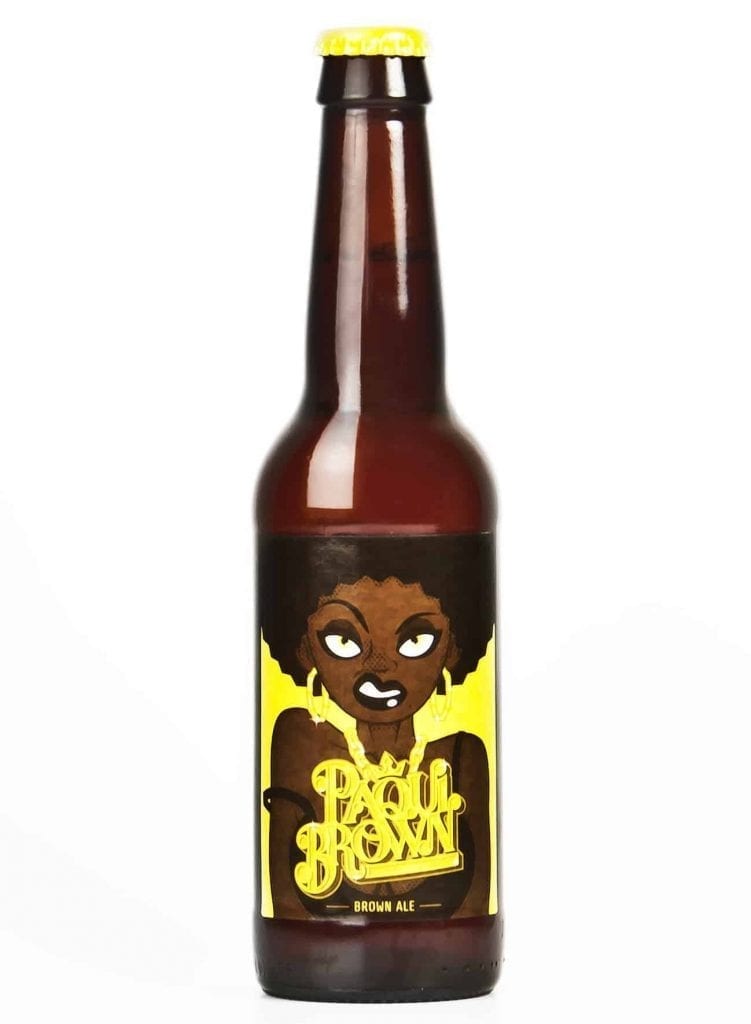 Valencian Craft Beer Tyris Original
It is a high quality blonde ale beer, it has a golden color with intense and cloudy amber sparkles, accompanied by a persistent and pleasant foam.
Its aroma is complex and intense, highlighting the citrus and fruity notes, which give it a creamy texture and its long, bitter, but balanced finish make it an elegant and tasteful drink.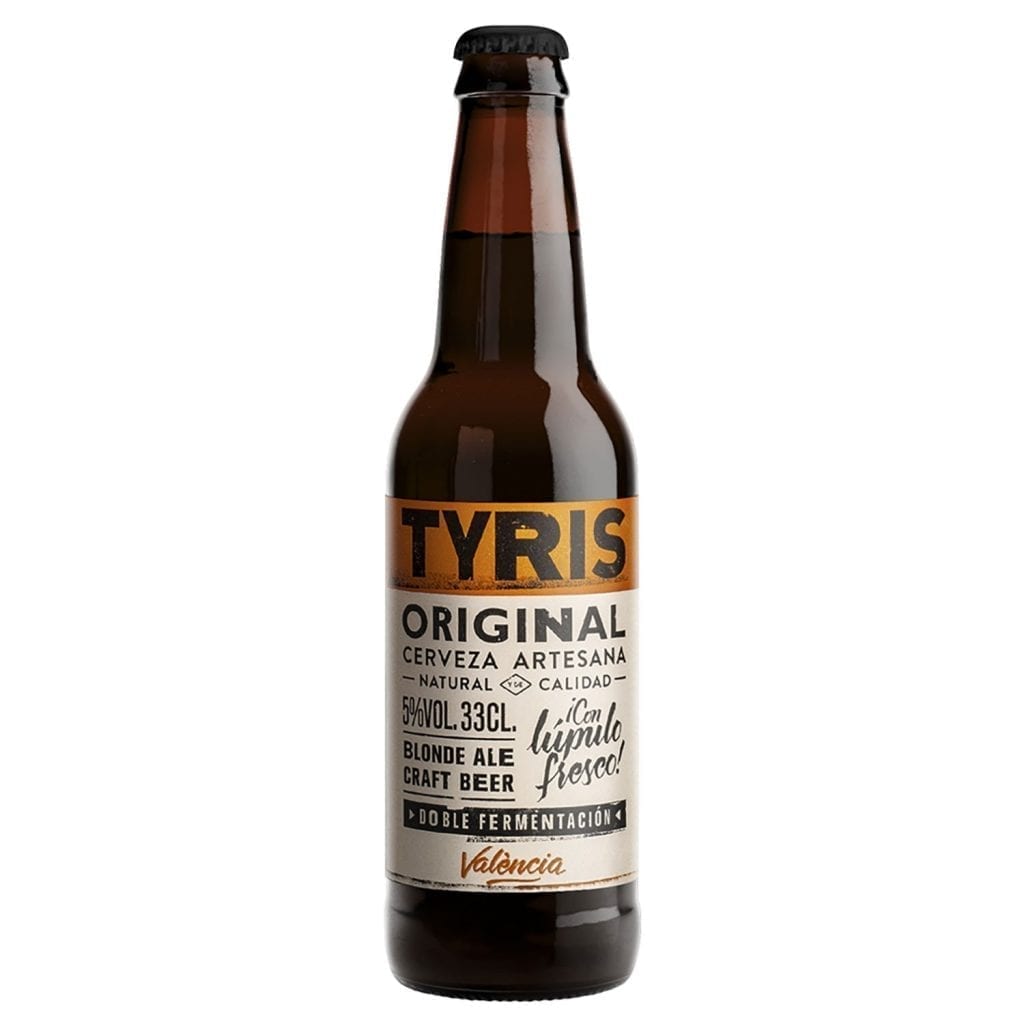 Valencian Craft Beer Genesis Taronja
This is a premium top-fermented beer where orange is the key ingredient. It presents a nice orange amber color, covered by a white and slightly persistent foam.
Its cereal and orange aromas are accompanied by hop bitterness which gives it a perfect balance and makes it a delicious bet for the different.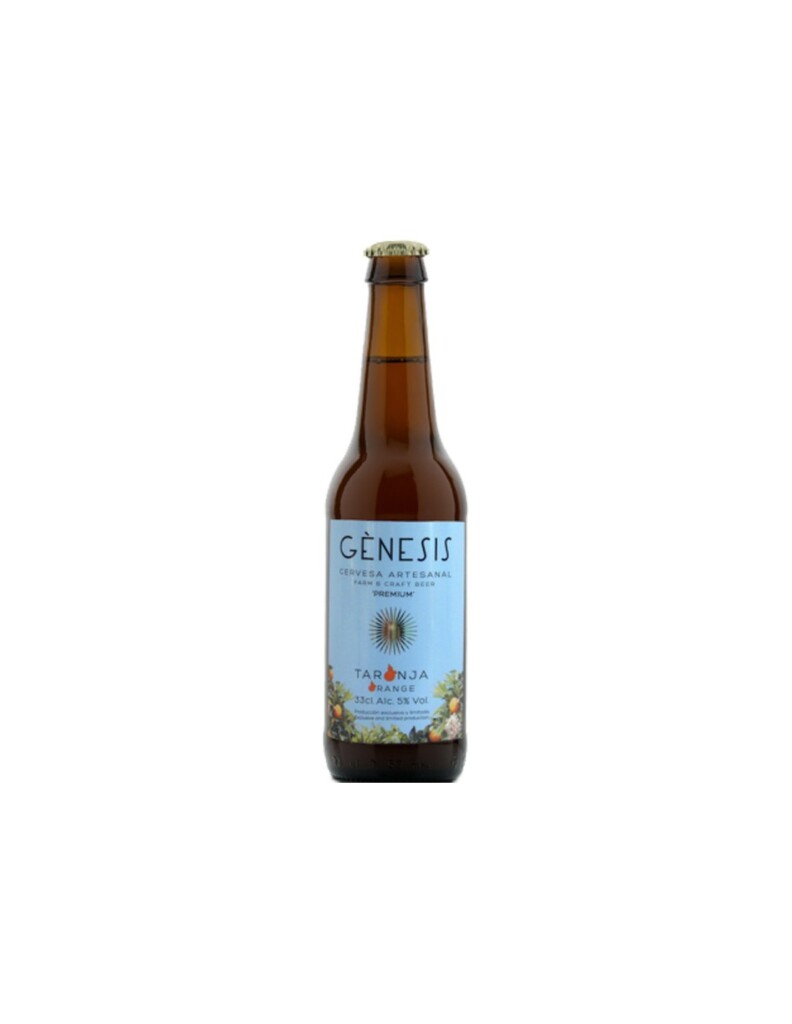 why choose Spanish Craft Beer?
Spain today is the fourth largest producer of craft beer in Europe, and the tenth country in terms of consumption of this lovely drink, which is why many breweries have emerged seeking to print their own flavor and refresh the palate of lovers of this delicious drink.
Today within the Iberian territory there is a wide range of craft beers that are capable of delighting any palate, so whether you are looking for blond, black, red or roasted, soft, bitter or sweet, you will love to enjoy the variety that the beer market has to offer.
Flavor, freshness, quality and the implementation of ingredients of the highest natural manufacture make this delicious refreshing drink a delicacy that will not go unnoticed by you.