do you know De Muller wines? The Muller Winery has been characterized since its beginnings by the production of sweet wines of Misa, also for its rancio wine and fortified wines that have crossed borders becoming well known wines.
Under its Denominations of Origin Tarragona, Terra Alta and Priorat, De Muller uses a variety of grape varieties that give as a reward white, red and sweet wines that go around the world receiving worldwide recognition.
what is De Muller Wine?
De Muller is a winery that produces an extensive and varied range of high quality wines made with varieties planted in its vineyards that give rise to sweet, white, red and rancid wines full of aromas and flavors that make them triumph.
Origin and History of De Muller Wines
De Muller was founded in 1851 by Auguste de Muller and Ruinart de Brimont, both from a well-known family of winemakers of German shepherd origin, who saw in the province of Tarragona, Spain, the potential to produce high quality wines, which was already being exploited by Greek colonies settled in the area.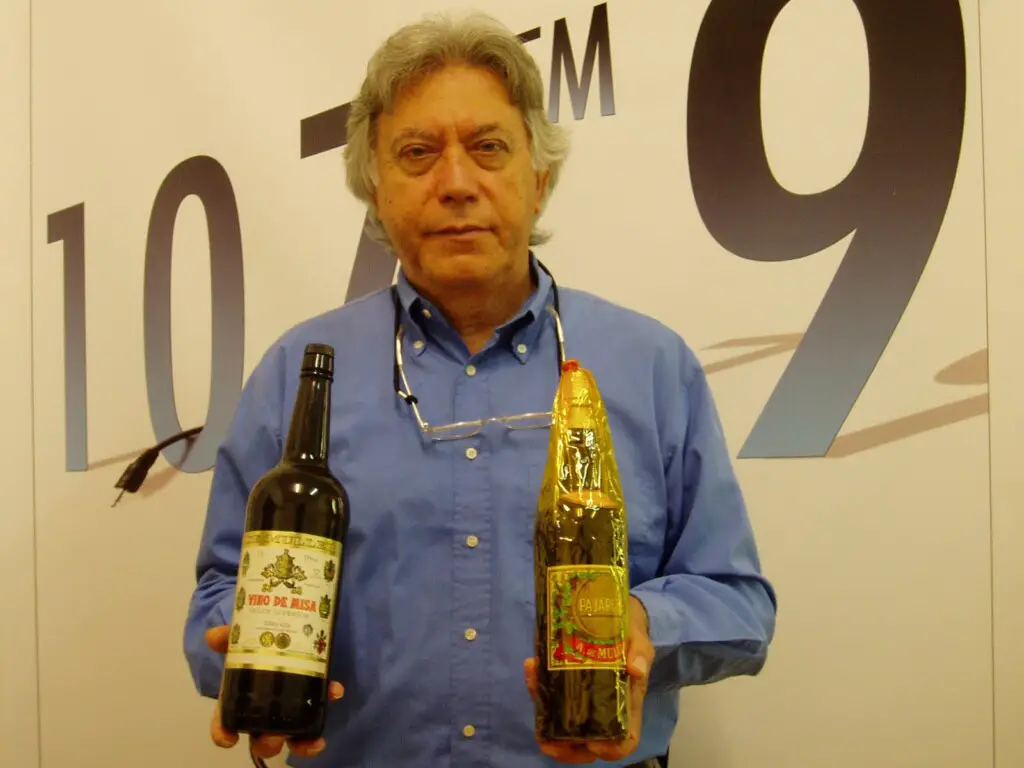 For four generations the company belonged to the De Muller family, and became one of the pioneering companies both commercially and technologically.
Already in 1925 its mass wines were recognized and became the main pontifical suppliers from Pius X to John XXIII.
It belonged to the De Muller family until 1995 when it passed into the hands of the Martorell family, who have maintained the winemaking traditions since its creation.
Today it is dedicated to the production of wines and their derivatives, offering mass wines, liqueur, soleras and vermouth.
Characteristics of De Muller wines
De Muller maintains a wide variety of wines that have managed to captivate many wine lovers.
They use grape varieties to produce their wines
They elaborate sweet Misa wines that contain a high degree of sugar
Their white wines have a wide range of fruity aromas that make them fresh
Their red wines have intense varietal nuances
Their well-known rancio wine stands out thanks to its nutty aromas and bitter finish
Alcohol Content of De Muller Wines
De Muller wines are characterized by their great variety, its Mass, white and rosé wines have an alcohol content between 13% and 15%.
Its red wines, thanks to their organoleptic expressiveness, have an alcohol content of 14%. As for its rancid wines, which are very well known, they have an alcohol content of 18%.
Types of De Muller Wines
Bodega De Muller produces a wide range of wines ranging from its well-known Misa wines to its also famous Rancio wine.
Misa Wines
These are white wines made from varieties such as Garnacha Blanca and Macabeu, and are divided into: Sweet Superior, Dry White and Sweet Muscatel.
White Wines
They are wines of great freshness thanks to their fruity aromas that make them a delicious option
Rosé Wines
They are wines with an intense aroma of ripe red fruits that make them balanced and pleasant
Red Wines
They have complex aromas with fruity notes and spices that make them velvety and elegant
Sparkling Wines
They have fine bubbles with intense fruity and floral aromas that give it freshness
Pairing of De Muller Wines
De Muller wines are versatile wines that can accompany various dishes, highlighting and balancing their flavors.
Whites
Fresh and pleasant wines that can accompany mild dishes enhancing their flavors and qualities
Starters: Any soft starter combines perfectly with these wines thanks to their balance
Fish: A good combination that gives harmony in flavors
Seafood: They enhance their flavors creating a good sensation on the palate
Salads: Any type of salad when combined with these wines, they enhance the freshness.
Smoked: A delicious combination that will not be indifferent to you
Rosés
Intense and versatile wines that can accompany delicious dishes
Pasta: A delicious combination that delights the palate
Rice: Any dish with rice, especially those with vegetables, pair harmoniously with these wines
Pizzas: Balance and flavor come together to create an explosion of flavor
Exotic Food: Delicious combination that enhances the flavors
Fish: A combination full of flavor
Red wines
An extraordinary wine that can accompany any dish with which you wish to share it
Red Meats: Delicious combination in which flavors are intensified
Game Meats: A good combination that pleases the palate thanks to the balance of flavors
Iberian Sausages: A good combination thanks to its aromas and flavors
Cheeses: Especially with strong and hard cheeses
Pasta: Very good with spicy or spicy pasta dishes
Sparkling wines
These are fresh wines ideal to accompany Japanese food
Appetizers: A good companion for all kinds of appetizers thanks to its freshness
Hors d'oeuvres: Any hors d'oeuvre goes well with a sparkling glass of De Muller
Fish: All types of fish go very well with these fresh and fruity sparkling wines
Seafood: Delicious combination that delights the palate
Sushi : Special accompaniment to any sushi or sashimi dish
Japanese food: Its ingredients combine to create an explosion of flavors
how are De Muller Wines made?
De Muller Wines are made with grape varieties such as Garnacha Blanca, Garnacha Tinta, Garnacha Peluda, Syrah, Merlot, Carignan, Cabernet Sauvignon, Pinot Noir, Tempranillo, Muscat of Alexandria, Chardonnay, Macabeu.
Its fermentation process is carried out under controlled temperatures and its aging process takes place during months that vary in French, American, Russian, Hungarian and German oak barrels.
Characteristics of the Garnacha Blanca Grape
Garnacha Blanca is a mutation of the red Garnacha that appeared in the area of Catalonia
Small medium compact bunch size
Medium berries with fine skin
Early sprouting
High fertility
Rustic variety, very drought resistant
Cariñena grape
It is one of the varieties for which the oldest data is available.
Large clusters
Uniform berry size but irregular coloration
Vigorous and late budding vines
Low sensitivity to excoriosis and eutypiosis
Not very sensitive to wind
Macabeu grape
It is a very well known variety and harvested throughout Spain.
Very large and compact clusters
Medium to large berries
Medium late budding
Medium to high vigor strains
It is a rustic variety and adaptable to many types of soils
Temperature of De Muller Wines
Thanks to its variety of wines and its pleasant and delicate aromas, De Muller rosé and white wines are recommended to be served at a temperature between 6°C and 8°C.
As for its red wines with complex aromas and its fine sparkling wines, they are recommended to be served at a temperature between 14°C and 16°C.
Price and best brands of De Muller Wine
De Muller wines are pleasant wines thanks to their range of variety that suits every taste, their price ranges from 6 euros to 50 euros.
De Muller Rancio Dry
It is a dark chestnut colored wine with coppery reflections with intense aromas of roasted nuts that give it structure with a slightly bitter finish 6,95 €.
De Muller Syrah 2017
A blackberry red with garnet and violet hues, full of intensity and complex aromas that make it velvety, balanced and tasty 8 €.
De Muller Chardonnay 2018
A bright yellow wine with golden and greenish reflections, its complex aroma with varietal, fruity and citrus notes give it balance making it a balanced, persistent wine with smoky notes 8,75 €.
De Muller Aureo Dulce Añejo
A surprising wine in color and magnificent on the nose and palate, with a rancio touch that enhances it and makes it extremely special 16,95 €.
De Muller Vino de Misa
An old gold colored wine with amber glints full of fruity aromas, candied fruit, ripe, raisins, citrus notes that make it a full, dense and generous wine thanks to its flavors that will match the aroma 6,40 €.
Asoleado Muy Viejo Solera 1904
A mahogany-colored wine with aromas of dried figs, dates and plums and a rustic touch reminiscent of carob beans. Sweet and generous in the mouth, it fills the palate thanks to its density 43.50 €.